Principles of resilience for designing and facilitating containers for complex work
October 30, 2019 By Chris Corrigan Art of Hosting, Collaboration, Community, Complexity, Conversation, Culture, Democracy, Design, Emergence, Facilitation, Featured, Leadership, Organization, Power 4 Comments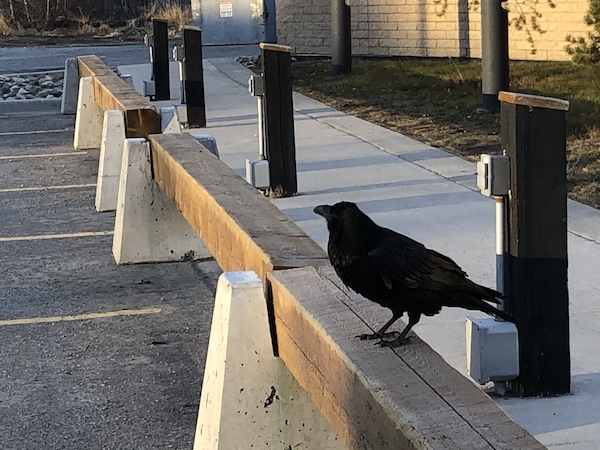 Last month Caitlin and I worked with our colleague Teresa Posakony bringing an Art of Hosting workshop to a network of social services agencies and government workers working on building resilience in communities across Washington State. To prepare, we shared some research on resilience, and in the course of that literature review, I fell in love with a paper by Michael Ungar of Dalhousie University.
In Systemic resilience: principles and processes for a science of change in contexts of adversity, Ungar uncovers seven principles of resilience that transcend disciplines, systems and domains of action. He writes:
In disciplines as diverse as genetics, psychology, sociology, disaster management, public health, urban development, and environmental science, there is movement away from research on the factors that produce disease and dysfunction to analyses of capacity building, patterns of self-organization, adaption, and in the case of human psychology, underlying protective and promotive processes that contribute to the resilience of complex systems.
The same is true for my own practice and development around complex facilitation. From a resilience standpoint, my inquiry is, what are the facilitation or hosting practices that help create containers that foster resilience and capacity building?
Ungar's principles are as follows:
(1) resilience occurs in contexts of adversity;
(2) resilience is a process;
(3) there are trade-offs between systems when a system experiences resilience;
(4) a resilient system is open, dynamic, and complex;
(5) a resilient system promotes connectivity;
(6) a resilient system demonstrates experimentation and learning; and
(7) a resilient system includes diversity, redundancy, and participation.
I think it's a moral imperative to build resilience into strategic dialogue and conversations, whether in a short hosted meeting or in a long term participatory process. Participatory work is always a chance to affirm the dignity of human beings. Furthermore, many people come into participatory processes suffering the effects of trauma, much of it hidden from view. While facilitation is not therapy, we cannot practice a "do no harm" approach if we don't understand patterns of trauma and the way resilience strategies address the effects. Creating "safe enough" space for people to engage in challenging work is itself a resilience strategy. Do it well, and you contribute to long term capacity building in individuals and collectives.
I find these principles inspiring to my complex facilitation practice, because they help me to check designs, and make choices about the kinds of ways I intervene in the system. For example, just off the top of my head, here are some questions and insights we could use to embed our processes with more resilience, related to each principle.
Resilience occurs in contexts of adversity
Ensure that a group struggles with its work. Don't be afraid to overload individuals for short periods of time with cognitive tasks (evidenced by confusion, contorted faces, and fatigue). But don't let that cognitive overload create toxic stress in the system. Your boundary is somewhere between those two points.
Avoid premature convergence (a Dave Snowden and Sam Kaner principle). Create the conditions so that people don't simply accept the easy answers without going through the struggle of integrating ideas and exploring emergence.
Resilience is a process
A resilient system is constantly growing and changing and achieving new levels of capacity, and able to deal with harder and harder stresses. Build-in some adversity to every aspect of organizational life, and you will build capacity building into the organization.
There is no "final state" of capacity that is acceptable, and so good leadership and facilitation continue to design processes that work the resilience muscle.
Don't undertake a "capacity-building project." Instead, make capacity-building a collateral benefit of engaging in a participatory process.
There are trade-offs between systems when a system experiences resilience
Watch for the way resilience begins to shift power dynamics and authority in a system. When a group can manage itself well, it requires different support from leadership and different methods of management.
If the "operating system" of the organization in which a resilient team doesn't keep pace with the capacity built in the team, a break can occur. Attend to these connections between the resilient parts of the system (that survive by being changed) and the robust parts of the system (that survive by being unchanged).
A resilient system is open, dynamic, and complex
To my point in a previous post on complex facilitation, you have to work in a complex system with a complexity approach. That means eschewing tendencies to control, closed boundaries, fixed approaches and known outcomes.
Work with the properties of containers to encourage emergence and self-organization
A resilient system promotes connectivity
Many of the dialogic methods we use with the Art of Hosting are premised on the fact that everyone in the system is responsible for participating and that relationship is as important an outcome as productivity.
Working with stories, shared perspectives, diverse identities, and multiple skills in the same process builds connection between people in a system. Solving problems and overcoming adversity together helps individuals become more resilient and connected to each other.
Any process hoping to survive over time needs to have explicit attention paid to the connections between the parts in the system.
A resilient system demonstrates experimentation and learning
The very first inquiry of the Art of Hosting community was something like "What if learning together was the new form of leadership we need now?" A good marker of a resilient team or organization is its ability to fail, recover, and learn. Many organizations say they do this. but few actually pull it off.
Create work in which individuals enjoy solving problems and take pleasure in getting things wrong.
A resilient system includes diversity, redundancy, and participation
A forest without these features is a tree farm. An organization with these features is a machine.
Diverse perspectives and lived experiences present opportunities for change and development. They challenge existing ways of doing things and disrupt in helpful ways.
Redundancy is a feature of living systems. Never be afraid to have the same conversations twice. Or three times.
Aim for full participation in every meeting. If a person is not participating, the group cannot benefit from their knowledge, experience, or curiosity.
These are just my initial musings on Ungar's work. They validate many of the practices and methods used in the world of participatory leadership and the Art of Hosting. They also challenge us to make braver choices to create spaces that are harder than we might want them to be so that participants can struggle together to build capacity for change. I truly believe that communities, organizations, and people that develop resilience as a by-product of their work together will be best equipped to face increasing levels of uncertainty and emergence.