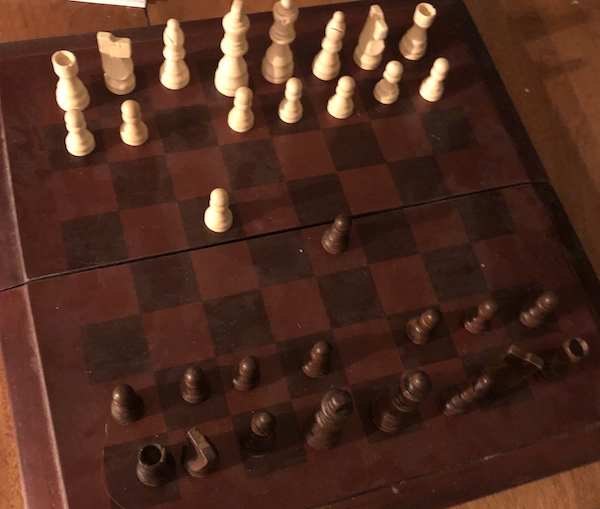 Over the years I've noticed a trend in consultative facilitations that goes something like this: a client calls wanting to consult with the community about something. Sometimes this takes the form of a leader wanting to engage employees. The request is usually to design an event where we can hear from people without them being dominated by more powerful voices. At some point the client says something like "we'd like to have our people there as observers or table hosts or mixed in as silent listeners."
Often this looks like elected officials not wanting to dominate citizen meetings, government or agency staff not wanting to dominate community meetings, or executive teams not wanting to dominate the lower level employees.
My response to this over the years has been to push back hard against that idea, despite how noble it seems. Often it comes from a good place: that those with power want to create space for people without power to speak and have their ideas taken seriously. I get that, and I honour it, but truthfully the best way to do engagement is to, well, engage. It's entirely possible to design engagement to maximize what you want and minimize what you don;t want all the while not create
Let's get a few things out of the way
Groups of people are never free of power and dominating behaviours. It doesn't matter if you are using a well conducted circle process or a self-organizing process, or placing limits on who can speak and who cannot. It is impossible to build a group process that is free from these behaviours. So the challenge is to mitigate them.
In truly participatory processes, observers are indeed influential. Have you ever been somewhere and there are people there not participating, just watching from the sides silently and taking notes? Does it feel like this kind of set up lessens power in any way or builds trust?
If you are consulting because you don't know the answer to a question, being absent from the conversations does not help you learn. The trickiest challenges we face aren't solved by listening quietly to someone else in the hopes that they will provide you the answer you are looking for. They are addressed by diving in together and looking for ways to tackle problems in new ways.
If you are facing a truly sticky issue and you have no answers, getting as many people as possible fully engaged in exploring it is critical. So here are a few bits of advice I find myself giving out time after time, in no particular order.
Use a process like Open Space or World Cafe that allows participants to set their own agendas.  These processes, and many others, place the onus of discovery, creativity and action on the participants. They operate from the assumptions that the ways forward are there to be discovered together, from the creative spaces between people. Furthermore they are founded on good dialogic principles, which you can point to and practice, such as, speak from your experience, listen to learn and be aware of your impact. Inviting a group into these practices helps them focus on each other as as potential experts.
Use small groups and break them up.  I've never understood the aversion to small groups, but trust me when I say that you can do very little rapid creative work in groups larger than five. If you want to learn more about my approach to group sizes, here's a post summing up what I know, and here's a quick video my friend Nancy White made. Making and breaking up small groups is an important complex facilitation technique that allows for people to create without getting entrained and therefore sinking into domination patterns are or other kinds of bias.
Trust your people.  There is an undercurrent to the base worry that clients share with me, and it's worth addressing with them. I find that when we probe deeper, we discover that often the client has a deeper issue about either trusting their own people to behave well, or trusting a group of "lesser powered" folks to be resilient enough to speak. This is actually easily remedied by designing the session well, but it sometimes helps to have an offline conversation about the way the client feels about participants.
Have truly open questions. If you want your meeting to be truly participatory and engaging, you have to ask a group a questions you are stuck on. The questions need to be open and honest, and the group you assemble needs to be the people best suited to explore the question and create actions around it. Never bring a pre-determined answer to a participatory process, and give people the illusion that they are creating something new together. It's unethical. Beyond that, truly open questions make it easy to encourage people to listen to one another and they de-centre expertise, meaning that the group itself can truly become the experts. If we can separate those in power from those with answers, we get a truly rich dialogue and learning experience.
Commit to supporting what you start. In my practice of chaordic design, I call this the Architecture of Implementation. You have to know what you are willing to commit to ensure that whatever happens at the meeting will have an effect. This doesn't always mean money. It could also mean that time, space, power, connections, and many other resources can be put at the behest of the group to move to action. It could also be that you let people know that "nothing will come of this meeting beyond the learning that happens in the meeting itself. It doesn't matter to me what the architecture is, but it does matter to the group. Being honest helps people to show up in a trusting way, and helps them to know how much time and energy to spend on your initiative.
Invite authentically.  If you have designed with all of the above in mind, you can authentically invite the right people to your gathering with very little fear that there will be catastrophic domination. And authentic invitation brings people into the room ready to work on a problem that they are needed for. That is a powerful call.
I'm sure lots of experienced facilitators out there have other wisdom to add about how to address this concern. What have you got to add?