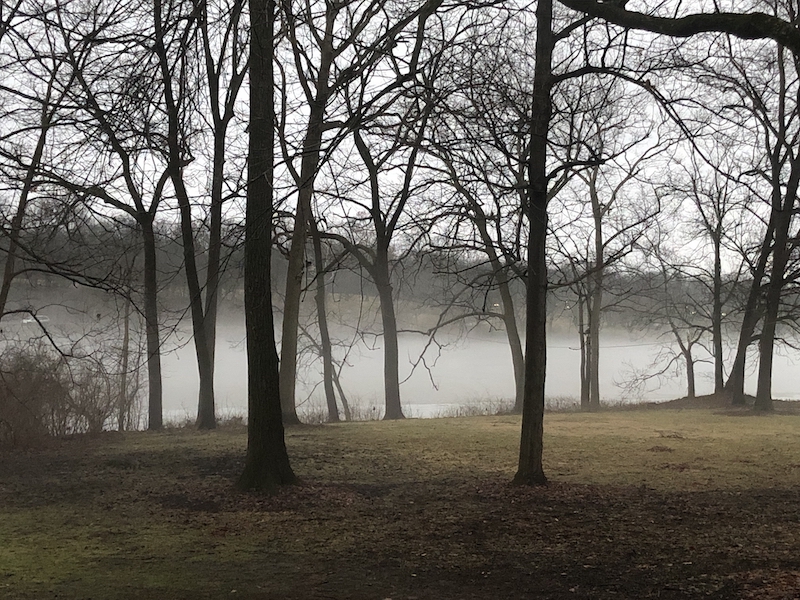 I'm on the road, currently in Columbus Ohio, working my way through a two week road trip that has taken me to Ontario to visit family and to New Brunswick where I was part of a remarkable hosting team for the Art of Hosting Working Across Divides. It was a timely gathering for 70 people from government, civil society, and social enterprise to come and learn how to work with differences.
In Canada's only bilingual province, language is a massive difference between people, and New Brunswick has a multitude of language cultures. There are 34 local French accents alone in New Brunswick and probably just as many English ones too, having to do with class and ethnicity and proximity to the sea or the woods.
In the last provincial election there, the virus of populism had its day and took these existing differences and turned them into divides. Right wing populists have a well-trod strategy for doing this. Instead of pointing to differences between people, they tap the fear that people have of people who are different than them, without naming the other. This is called "dogwhistle politics." Once they find a fear of the other that elicits an emotional response, they double down on the fear often, but not always, with lies and misrepresentation. When their political opponents offer up diversity and difference as an asset to a healthy society, the populists accuse them of "divisiveness." They claim that only their approach will bring "unity" typically by eliminating any conversation that recognizes the value of differences. Often their "unity" platform is basically assimilitation: "if only you were like us, we'd have unity; if you want to be different, you're creating division." Sometimes they outright declare such an emphasis on difference to be "racist." If you want to see this in action, visit Rebel Media, an organization I will simply refuse to link to. They are great at this.
The pithy insight on difference and divisiveness that struck me in this Art of Hosting is this: differences are real and useful, and division is one thing you can do with them. People are different, and offer different perspectives, lived experiences, and world views on things. These differences are essential to living and working in complexity, because a homogeneous view of a situation leaves you open to crises hitting you unawares. Cultivating difference is a good strategy for surviving and thriving in a complex situation. Seeking out differences of opinion is essential, finding people who are different than you and working with them makes you all smarter.
Divisions happen when people become so afraid of the other that they stop making the effort to bridge the gap. When this happens a kind of vacuum opens up between people and that gap is the thing that populists exploit. Political power can be won and held with a very thin margin these days in Canada. You only need about 20% of the voters to vote for your party. If you get your vote out, and the opposition is split or apathetic, you can form power. In New Brunswick the current government was formed on this exact number: about 31% of voters voted Conservative, and only 67% of the eligible voters cast a ballot. The populist People's Alliance hold the balance of power. (In Ontario, Doug Ford came to power with 23.49% of eligible voters supporting his party.)
The way to defeat populism is to not allow people to play on your fears of other people who are different from you. It means convening incredibly diverse spaces and creating the conditions for people to show up with their unique perspectives, working WITH differences. That sometimes means doing things that make differences more stark, to explore different experiences, different ideas and different stories, so we can learn from each other. And it sometimes means making differences less pronounced so that we can find common purpose or shared perspective.
Divisiveness does not come from people working with differences. Divisiveness comes from people inserting fear into the gaps between people who are different.