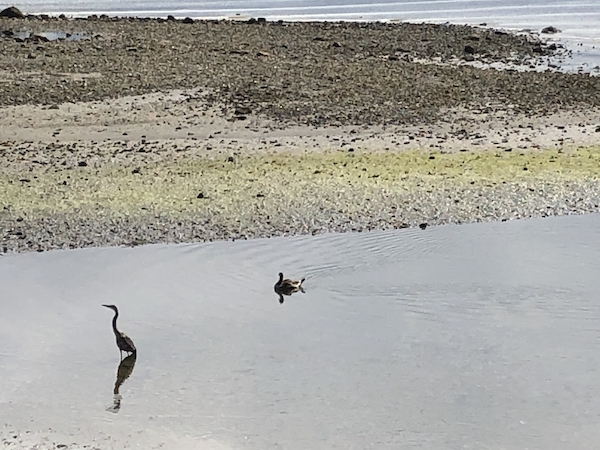 As the story goes, my buddy Tenneson Woolf sat down with our teacher and friend Toke Møller, and with all the depth of his legendary commitment to simplicity he asked this question: "Toke, if I had no tools or methods, but needed to hold an important conversation, what's the ONE thing.I could use."
And Toke thought for a moment and said "Presence. Just bring your full presence to the situation. Oh, and have a good question…oh….and…" What followed was short list of seven little things to stick in your back pocket that you can pull out to use anytime you need to stop and host a conversation.
Over the past few months I've been reflecting on these little helpers. They are both a very easy way into the practice of the Art of Hosting, whether you are using it for facilitation or leadership. And as I'm giving some thought lately about how to introduce these ideas in different languages and cultural contexts, I'm returning to the simplicity of these original seven basic tools, but I'm unpacking them and using them as a way to reflect on my practice. I think these might make a very good foundation for a particular kind of facilitation workshop.
So here they are, expanded, in an updated form, and with some new thoughts. This will be a series of seven posts, so please follow along and reflect with me as we go.
1. Be Present
When we are facing uncertainty and especially when the situation is complex the wisest thing we can do is to be still and open our senses to what is going on. This is both a personal and a collective practice. For me personally it means listening, watching, noticing what I am feeling. Becoming present helps me to sense the situation. It allows time to make a connection between our observations of the context and what we know to be true. It also allows us to wonder a bit about what we're seeing and to file that in the "ask more deeply about this" bucket. As pattern finding creatures we look for the familiar first and when the context is uncertain we need to quickly scan for that which is unfamiliar too. The beginning of this work of Hosting conversations that matter comes from the practice of recognizing the unfamiliar in a sea of things that seem to make sense. It is not what we know that causes us to feel uncertain. It is the new and novel, perhaps even the easily dismissed that calls our deeper attention – a kind of unsettling dissatisfaction with the status quo – into play.
Being present allows us to linger in the unknown for a while and to take time to name it as a space of unfamiliarity. It also allows us to identify in ourselves what is trembling, worrying, disconcerting. My inner emotional landscape can provide a reliable set of signals and warnings, but without being quiet and still for a bit it can also provide a very unreliable set of responses to those signals.
Just as presence is a critical personal practice, it is also one that is important to do collectively. At the beginning of all conversations that matter I take a moment to bring people present to the work we are doing, provide a clear break from one context to another, and invite them fully into the work at hand. We often take a moment in silence to reflect on the work. I create a certain and clear threshold to cross before we begin.
In the work of confronting uncertainty, becoming present helps to ask the question "what is going on?" Which is always the first question to ask to orient a group's attention to the task at hand. As we gather answers and reflections on that question, we can also look at how those insights work on us as a group, where we have fragility around the situation, where we need to be challenged, or where we are resourceful and clear.
Becoming present is the first tool to use but it is also one you can always come back to. When conversations are difficult, when emotional tension is high, offering a moment of silent presence is a generous act. It allows people to go inward and find their own wisdom in the situation. It can allow people a chance to let the adrenaline flow through their system and bring their senses back on line. It has saved many a tense conversation for me and helped me deal with situations that take me right out of my good mind.