Living on islands: complexity, self-organization, and pandemic coping
April 5, 2020 By Chris Corrigan Bowen, Community, Complexity, Culture, Emergence, Featured, Leadership, Organization, Power 7 Comments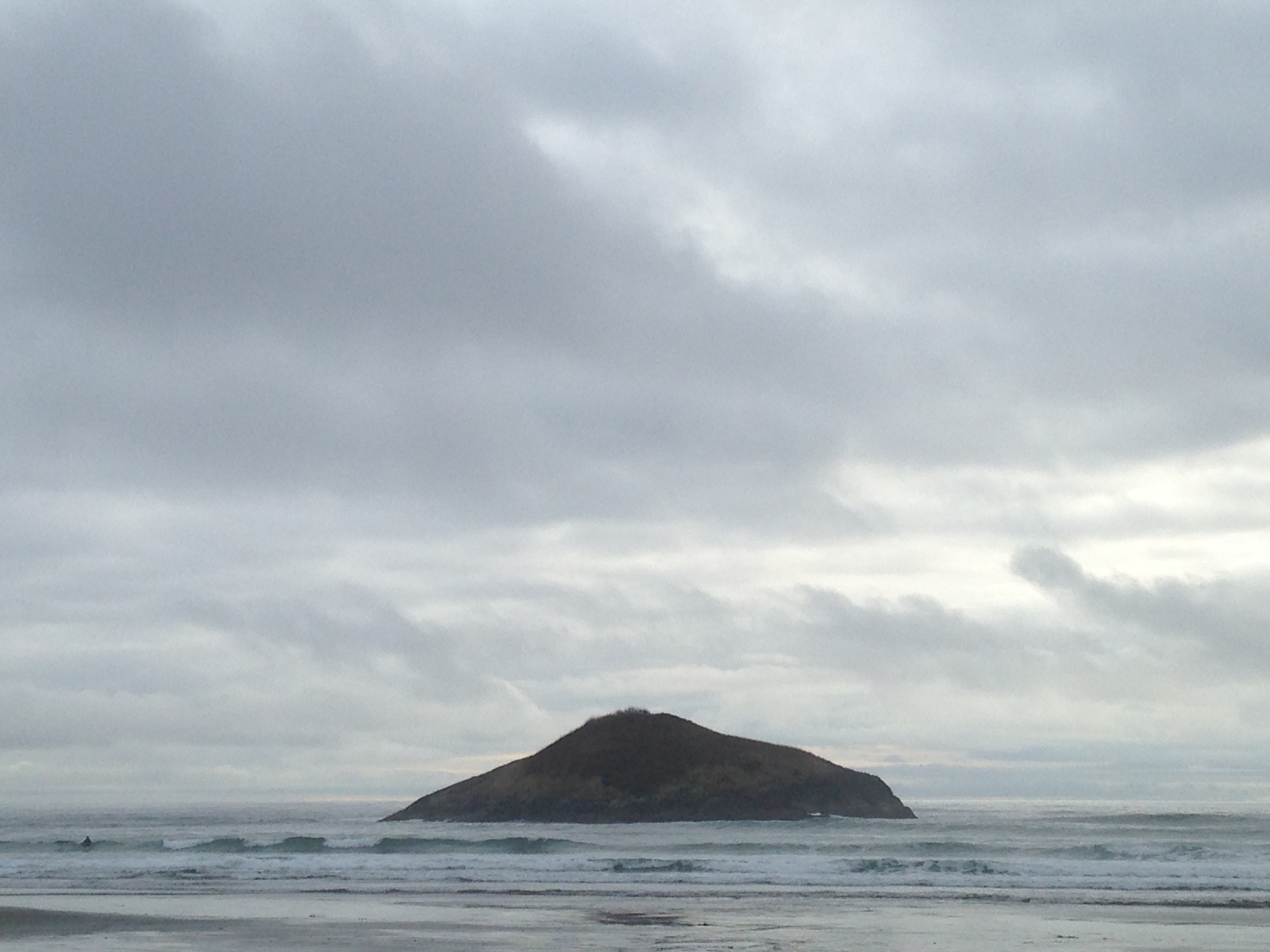 I live on an island, literally. It is a small community located near Vancouver, home to 3750 people in the winter and perhaps 5000 or so in the summer. Living on an island attunes one to the realities of working with bounded spaces. There is really only one way in our out of here, through the ferry, so it is a good chance to explore and learn about self-organizing systems. And as anyone who has visited an island knows, every one has its own unique culture and character, developed through decades of living in tightly connected, tightly bounded community.
During the pandemic, all I can see are islands within islands within islands, as each of us retreats into heavily bounded spaces, contained within other heavily bounded spaces and so on. Holonic containers repeating at fractal scales. Our word is organizing itself to defeat a virus that can permeate all but the most impermeable boundaries, and for a complexity worker, it is fascinating.
Complex adaptive systems consist of agents operating within bounded spaces. The five main factors that influence self-organization in complex systems are:
Connections between agents in the system and the Exchange between those agents.
The Identities that those agents have, in any given context.
The Attractors and Boundaries that form the spaces in which agents interact. These contain and constrain the behaviour of the agents in the system.
The world is fractal at the moment meaning that these systems are nested within one another; the whole of one system becomes a part of a higher level space. Levels look like this:
As a person, I try to keep the virus from entering my body
I am in a relationship with two other people in my home and we are trying to keep the virus from entering our home. Our Chief Public Health Officer calls these "bubbles," defined right now by people you can touch.
Our bubble lives in a community and we must be very careful to keep at least two meters away from other bubbles so that we can keep the virus from entering our bubble. "Don't connect the bubbles" is the heuristic here.
Our community is very highly contained, being an island, and we have to do everything we can to limit the connections and exchanges we have to other communities.
All of us together are living in a province that is itself contained and has limited connection with other provinces in our country. As a result, differences are appearing in how each province is handling the crises. and so far ours is doing fairly well.
Our country is also bounded and contained, with very little international travel, and so we are also starting to see differences in how different countries are handling the pandemic, even close neighbours like Canada and the US. Anyone arriving in our country to stay must self-quarantine for 14 days and that is an order that is enforceable.
And then of course, here we are on earth, perhaps yearning for an escape to a cleaner place, but no such place exists.
So it is clear that the two main factors influencing the pandemic are boundaries and connections at this point. Managing these is what we are doing now. Public health is about influencing behaviour, and as behaviour is an emergent property of people interacting within systems, it can only be influenced by changing the conditions for self-organization. Health authorities are applying tight constraints on Boundaries and Connections in order to influence behaviour and within each of the various levels, in the hopes that behaviours will change and we will 'flatten the curve." The challenge, as always, is that you cannot predict what will work and what won't, so you need to try things and see what happens and adjust. Lots of adjustment has been going on and we can see a gradual tightening of Boundaries and narrowing of connections. Just as you are supposed to wash your hands and not touch your face, people in communities are expected to keep physically distant from one another and stay at home as much as possible.
Application in practice
By all accounts, this is working in British Columbia, where I live. All of our nested holons are engaged in the same project so that even with outliers who are disobeying the public health orders and recommendations, we are generally operating at the moment within the capacity of our health care system. Of course, things can change very quickly and so our daily reports have contained a mix of the carrot and the stick: praise at the efforts that are paying off, and a dire warning that we have not yet reached our peak and that the choices we make now will determine how many people literally live or die in the next few weeks and months.
Our only metric that matters is the curve. Exceeding the capacity of our health care system to provide care will trigger a massive escalation in this crisis meaning even tighter constraints. Currently, we are managing well, and we haven't had any major tightening of constraints since March 18 for the general population.
As a case study, the way the British Columbia government has handled the pandemic is an excellent example of managing in complexity. I put this down to our Chief Public Health Officer, Dr. Bonnie Henry. Dr. Henry is trained in public health and preventative medicine, which is itself a complexity field. She was the operational lead in Toronto during the SARS epidemic in 2003 and she subsequently worked on the ebola and H1N1 outbreaks. She knows her stuff.
Her advice to British Columbians has been a mixture of heuristics – wash your hands, don't touch your face, practice physical distancing – and orders that make it illegal to gather in groups larger than 50, and by law officers have been empowered locally to enforce physical distancing orders around much smaller groups in public places. This shows excellent use of what we try to teach with Cynefin: the proper application of the right use of constraints and practices for the type of situation at hand, with sophisticated monitoring, openness to change, and decisive action. My confidence in her is unparalleled. This is what a top rate complexity-informed leader looks like. Her actions and her influence have been widely praised and as a result of her leadership at this moment, people in our province generally feel safe.
What I worry about now
From a complexity perspective, the worry is what might happen to the connections and boundaries that are currently the most important constraints at play. In general, the tighter you make a constraint, the more catastrophically it fails and so there is a fine art to finding just the right balance to manage the disease and not provoke widespread social unrest. Even though we would all be 100% safe if we were locked in our houses and forced at gunpoint to stay there, this would probably provoke a massive social reaction that would defy that order en masse, creating the perfect conditions for 100% of the population to contract the virus. Likewise, a too lackadaisical attitude will not be effective in keeping people separate. There are already concerns that the March 18th order needs to be tightened to groups of less than 50. At this point, I think everyone would agree with that. The major boundary violations have been happening in house parties which is very dangerous as one infected person at a party will almost certainly infect everyone else who will take the virus home to their own generally tightly constrained bubble. Within bubbles, we don;t have boundaries, so the virus spreads by jumping across a boundary at one scale and finding it's way into a bubble at a lower scale.
This has massive implications especially for people whose ability to adhere to orders and practice good heuristics is compromised by poverty, disability, or disempowerment. A general population health approach allows for flexibility in the system so that in principles, those who cannot adhere to the highest standard can nevertheless do their best. Our federal government emergency benefit, which looked initially like a $2000 a month income supplement for any who need it, now appears to be excluding up to a third of workers in our country. This is NOT the time to exclude people who would otherwise need to go out into the community to find work. The simplest solution would be to make that benefit available to all, to protect renters and homeowners from losing their homes during this period and housing homeless people properly in empty hotels instead of on uncomfortable cots in conventions centres and hockey rinks. Our society's unequal in-bred distrust of the poor and disabled will have massive consequences if we don't get this right.
At the best of times our system lets hundreds of thousands of people fall through the cracks. These days what will also certainly fall through the cracks is the virus we are trying to contain, simply because we don't trust poor people.
On our island, we have asked that no one come and visit us, as we try to limit the connections with the outside world. This is because within the bubble of our island we have self-organized practices and systems that are working to care for our community. We are a small island, tightly connected, and our community crisis infrastructure is very small. People coming to live in the summer homes, or coming to visit for the day don't know the protocols that have developed here and many small communities are reporting that visitors are more cavalier than residents are. Indeed this article names the problem of uncontrolled connections between bubbles as a major issue for small towns. (The lede phrase "wealth is the vector" is a powerful statement of the truth). Small communities are fragile social ecosystems. An outbreak of COVID-19 on our island, for example resulting from a visiting infected boater who doesn't understand or follow our social practices, could ravage our General Store staff and would have a catastrophic consequence. We would quickly run out of food options and have no choice but to make more frequent trips to the mainland, thus increasing the exposure and overall exchange bandwidth for the virus to move.
Other constraints are also playing into this. Our island is an interesting Attractor for people who have been cooped up in their homes for months and the weather is changing. It will be very hard to stop people visiting on the ferry or on boats and so our ferry company has begun making serious discouraging announcements about visitors to small islands and our tourism association has been ramping up the message. With a sunny long weekend coming up, I believe that we need to make ourselves less interesting as a catalyst. I imagine the provincial government will be driving home that message too. Already ferry runs between the mainland and Vancouver Island have been massively reduced, with several reserved only for cargo. Entire routes have been shuttered.
Identities too become an important aspect to play with. We see our provincial government and health officer praising British Columbians and reminding us that we are all in this together. they are trying hard to get everyone to belong to the same team, and showing the results is a good way to reinforce that identity. Using wartime metaphors, while not especially helpful, nevertheless have the effect of getting folks into a serious mode of action. Our health officer sprinkles her messages with calls to be diligent over one's own role, and have kindness and compassion for others. She refuses to condemn people for momentary or temporary violations of physical distancing practices (she says "you don't have the full picture of what your neighbour is up to, so don't be quick to judge") but has no qualms using her authority to enforce orders against house parties and large outdoor gatherings.
It's interesting times to be sure, but it has been a living and breathing example of how complexity thinking is providing the best way through the pandemic. I hope you are currently living in a jurisdiction where your decision-makers understand this, and I know many people are not. To you, my friends, all I can say is make sure YOU take a complexity-informed view of the situation and keep your bubble as tight as a little rocky island.