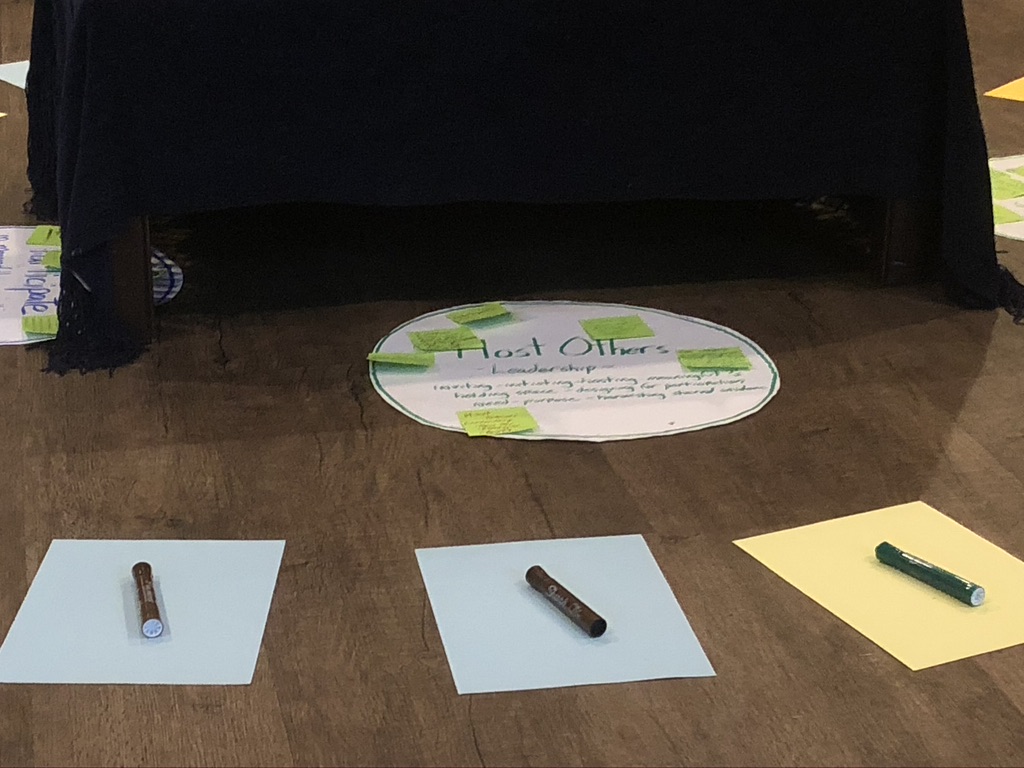 Working with Complexity Inside and Out
We are getting excited about our Complexity Inside and Out program which starts on April 13 and runs to June 15, every Thursday in the afternoon for the Pacific timezone, early evening in the Eastern time zone and late evening in western Europe. The course will cover:
Characteristics of complexity and foundation practices for working with them
Identifying and working with patterns
Working with constraints to shift sticky situations and unsolvable problems
Complexity-based tools for shifting inner systems (limiting beliefs, fears other mental gymnastics that keep us locked in unhelpful patterns)
Evaluation and participatory narrative inquiry
Using the Cynefin framework for decision making
…and more. This program will serve you well if you are a facilitator working with groups in complex situations, a leader, a community worker, a strategist, a researcher, or a teacher. Or just a human who is curious about how the world works and is developing a practice for working with it.
We have some great folks coming into the cohort from around North America including people working on racial equity in public health and people responsible for quality and change in a province-wide child and family services system. The conversation and practice opportunities will be rich. Come and learn together! Come with a team and we'll give you a discount!
You can register here. Drop me an email if you want more information.
The Art of Hosting
Our annual west coast Art of Hosting is taking shape for the fall and we are hoping to return it to Bowen Island. The team of Caitlin Frost, Kris Archie, Kelly Foxcroft-Poirier and I are looking forward to welcoming you back here. Get on the waitlist now, as space is limited and tends to fill quickly. We'll announce the dates soon. Sign up here.
Other training from friends
I have many great colleagues out in the world doing cool stuff. here's a listing of some other upcoming learning opportunities
March 18
The global Art of Hosting practitioner community has a full 24-hour day of events that will be happening online. I'll be participating and you should come too. It's free. Check it out here.
March 30
My colleague Amanda Fenton, who is one of the best I know of in using online tools for harvesting is offering a two-hour introduction to the current state of online harvesting tools. This is not to be missed if you want to level up your harvesting game.
June 2
Amande will be joining Michelle Laurie for Engaging Beyond Words (in BC, Canada or online option, it's a hybrid offering). The focus is on using visuals to help increase understanding and learning; retain information.
July 13-14
Michelle will be leading her annual Graphic Facilitation intensive in Rossland, BC, Canada. If you want to increase engagement at your meetings, help plan with people in a collaborative way, be more creative and generally help people make sense of complex ideas, and see the bigger picture, this hands-on workshop does this!