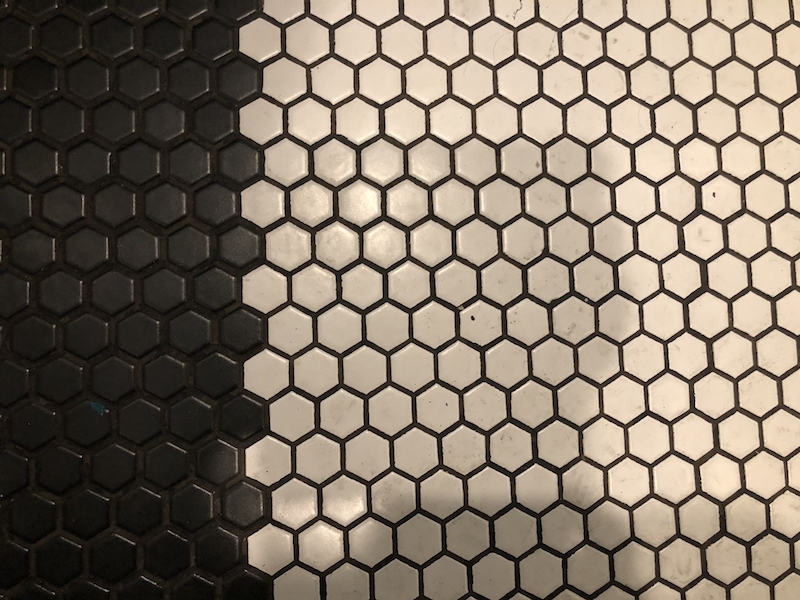 I was happy to be able to spend a short time this week at a gathering of Art of Hosting practitioners in Columbus, Ohio. People had gathered from across North America and further afield to discuss issues of racial equity in hosting and harvesting practices. I've been called back home early to deal with a broken pipe and a small flood in my house, but before I left I was beginning to think about how to apply what I was learning with respect to strategy and evaluation practices. I was going to host a conversation about this, but instead, I have a 12 hour journey to think with my fingers.
My own thinking on this topic has largely been informed by the work I've done over thirty years at the intersection between indigenous and non-indigenous communities and people in Canada. Recently this work has been influenced by the national conversation on reconciliation. That conversation, which started promisingly, has been treated with more and more cynicism by indigenous people, who are watching non-indigenous Canadians pat themselves on the back for small efforts while large issues of social, economic and political justice have gone begging for attention. Reconciliation is gradually losing its ability to inspire transformative action. And people are forgetting the very important work of truth coming before reconciliation. Truth is hard to hear. Reconciliation is easy to intend.
As a result, I'm beginning to suggest to some non-indigenous groups that they should not think of their work as attempting to get to reconciliation, but instead to focus on work with indigenous communities that has a real and tangible and material impact on indigenous people. Reconciliation can then a by-product and a way of evaluating the work while we work together to achieve positive effects.
So my question now is, what if reconciliation was one of the ways we evaluated work done with indigenous communities, and not as an end in itself?
x x x
"Every action happens within a frame and the frame is very important."
— Maurice Stevens, on Sunday prefacing a story he told about race.
Evaluation is a very powerful tool because it is often a hidden frame that guides strategic work. Ethical evaluators work hard to prevent their work from becoming an intervention that determines the direction of a project. In work that involves social change, poorly designed evaluation can narrow the work to a few isolated outcomes, and leave people with the impression that complex problems can only be addressed by linear and predictable planning practices.
Wielded unconsciously, evaluation can be a colonizing tool introducing ways of knowing that are alien to the cultures of the communities that are doing the work. Sometimes called "epistemic violence" this kind of intervention devalues and erases the ways participants themselves make sense of their world, know about their work and the standards by which they value an action as good.
Complexity demands of us that we work towards an unknowable and unpredictable future in a direction that we agree is good, useful, and desirable. Agreeing together what is good and desirable for a project should be the work of the people upon whom the project will have a direct affect. The principle of "Nothing about us without us" captures this ethical imperative. In complex adaptive systems and problems, outcomes are impossible to predict and the ways forward need to be discovered. Imposing a direction or a destination can have a substantial negative impact on the ability of a community to address its issues in a way that is meaningful to the community. Many projects fail because they became about achieving a good evaluation score. It is a powerful attractor in a system.
Evaluation frameworks are based on stories about how we believe change happens. I have seen many examples of these stories over the years:
An orderly sequence of steps will get you to your goal.
The people need to be changed in order for a new world to arise.
Leadership must go tot the mountain of enlightenment and bring down a new set of brilliant teachings to lead the people in a different direction.
We are feeling our way through the woods, discovering the truth as we go.
Life is like navigating on a storm tossed sea and our ability to get where we are going relies on our ability to understand how the ship and the weather and the ocean works.
If only we can put the parts together in a greater whole, then the collective impact we desire will be made.
You can probably name dozens of the archetypal stories that underlie the way you've made sense of projects you are involved in. But how often are these stories questioned? And what if the stories we use to frame our evaluation and ways of knowing about what's good are based on stories that are not relevant or, worse, dangerous, in the context in which we are working?
I once sat with Jake Swamp, a well known Mohawk elder who told me a story of the numerous times that he met with the Dalai Lama. Jake said that he and the Dalai Lama often discussed peace as that was a key focus of their work, and their approaches to peace differed quite substantially. To paraphrase Jake, for the Dalai Lama, peace was attainable through individual practice and enlightenment, mainly through personal meditation. Jake offered a different view, based on the Great Law of Peace, which is the set of organizing principles for the Haudenosaunee Confederacy. In this context, individuals achieving a state of peace separate from their family and clan are dangerous to the whole. For Jake, peace is an endeavour to be worked on collectively and and in relationship and the difference for him was critical.
Imagine an evaluator then, working with the Dalai Lama's ideas of peace and applying them to the workings of the Haudensaunee Confederacy. A de-emphasis on personal practice would get a failing grade. The story of how to achieve peace determines what the evaluator looks for and, if the evaluator was a practicing Tibetan Buddhist for example, they might not even be able to see how Haudenosaunee chiefs clan mothers, families, and communities were working on maintaining peace.
This happens all the time with evaluation practice. The stories and lenses that evaluators use determine what they see, and their intervention in the project often determines the direction of the work..
x x x
Recently several colleagues and I attended a workshop with Michael Quinn Patton who was introducing the new field of principles-focused evaluation. I got excited at this workshop, not only because Quinn Patton is an important theorist who has brought complexity thinking into the evaluation world, but also because this new approach offers some promise for how we might evaluate the principles that actively shape the way we plan, work and evaluate action.
Interventions in complex systems rely on the skillful use of constraints. If you constrain action too tightly – through rules and regulations and accountability for unknowable outcomes – you get people gaming the system, taking reductionist approaches to problems by breaking them into easily achievable chunks and generally avoiding the difficult and uncomfortable work in favour of doing what needs to be done to pass the test. It doesnot result in systemic change, but a lot of work gets done. However, if you apply constraints too loosely and offer no guideposts at all, work goes many different ways, money and energy gets stretched and the impact is diffuse, if even noticeable at all.
The answer is to guide work with principles that are flexible and yet strong enough to keep everyone moving in a desirable direction. You need a malleable riverbank, not a canal wall or a flooded field. Choose principles that will help keep you together and do good work, and evaluate the effectiveness of those principles to achieve effective means and not simply desired ends.
Quinn Patton gives a useful heuristic for developing effective principles for complexity work. These principles are remembered by the acronym GUIDE (explanations are mine):
GUIDING: Principles should give you a sense of direction
INSPIRATIONAL: Principles should inspire new action
USEFUL: Principles should help you make a decision when you find yourself in a new context
DEVELOPMENTAL: Principles should be able to evolve with time and practice to meet new contexts
EVALUABLE: You should be able to know whether you are following a principles or not.
Because principles focused evaluation – and I would say principles-based planning – are context dependant, one has a choice about what principles to use. If I was evaluating the Dalai Lama's approach to peace making I might use a principle like:
The development of individual mindfulness practice twice a day is essential to peace.
If I was working with Jake perhaps we might use a principle like:
A chief must be in good relation with his clan mothers in order to deliberate in the longhouse to maintain peace.
Principles are then used to structure action so that it happens in a certain way and evaluation questions are designed to discover how well people are able to use these principles and whether they had the desired effect. Using monitoring processes, rapid feedback, story telling and reflection means that the principles themselves become the thing that is also evaluated, in addition to outcomes and other learning that goes on in a project.
The source of those principles are deeply rooted in stories and teaching from the culture that is pursuing peace and peacefulness. It is very useful for those principles to be applied within their context, but very ineffective for those principles to be applied in the other context.
And so perhaps you can see what this has to do now with reconciliation – and racial justice – as a evaluation framework and not necessarily a stated outcome. If reconciliation and racial justice is a consequence of the WAY we work together instead of an outcome we know how to get to, then we must place our focus on evaluating the principles that guide our work together, no matter what it is, so that in doing it, we increase racial equity.
It is entirely possible for settler-colonial governments to do work that benefits indigenous communities without that work contributing towards reconciliation. The federal government could choose to fund the installation and maintenance of safe running water systems in all indigenous communities, and impose that on First Nations governments, sending in their own construction crews and holding maintenance contracts without involvement of First Nations communities. The outcome of the project might be judged to be good, but doing it that way would be against several principles of reconciliation, including the principle of working in relationship. Everyone would have running water – which is desperately needed – but the cause of reconciliation might be set back. Ends and means both matter.
x x x
So this brings me to practicalities. How can we embed racial justice, equity or reconciliation in our work using the evaluation of principles?
Part of the work of racial justice and reconciliation is to work from stories and ways of knowing of groups that have been marginalized by privilege and colonization. We often work hard – but often not hard enough – to include people in the design of the participatory strategic and process work that affects their communities but it is rare in my experience that those same voices and ways of knowing are included in the evaluation of that work. If reconciliation and justice is to ALSO be an outcome of development work, then the way to create evaluation frameworks is to work with the stories of community and question the implicit narrative and value structures of the evaluators.
This can be done by, for example, having Elders and traditional storytellers share important traditional stories of justice or relationship with project participants and then convening participants in a workshop to identify the values and principles that come through the teachings in these stories. Making these principles the core around which the evaluation takes place, and including the storytellers and Elders in the evaluation of the effectiveness of those principles within the project over time, seems to me to a simple and direct way to embed the practice of racial justice and reconciliation in the work of funding and resourcing projects in indigenous communities.
I am not a professional evaluator but my interest in the field is central to the work that I do, and I have seen for years the impact that evaluation has had on the projects I have been involved in. Anything that disrupts traditional evaluation to open up frameworks to different ways of knowing holds tremendous value for undermining the hidden effects of whiteness and privilege that threads through typical social change work supported by large foundations and governments.
But from this reflection, perhaps I can offer my own cursory principles of disrupting evaluation to build more racial equity into the work I do. How about these:
Work with stories about justice and relationship from the communities that are most affected by the work.
Have members of those communities tell the stories, distill the teachings and create the principles that can be used to evaluate the means of social change work.
Include storytellers and wisdom keepers on the evaluation team to guide the work according to teh principles.
Create containers and spaces for people of privilege to be stretched and challenged to stay in the work despite discomfort, unfamiliarity and uncertainty. As my friend Tuesday Ryan-Hart says, "relationship is the result."
I'll stop there for now and invite you to digest this thinking. If you are willing to offer feedback on this, I'm willing to hear it.