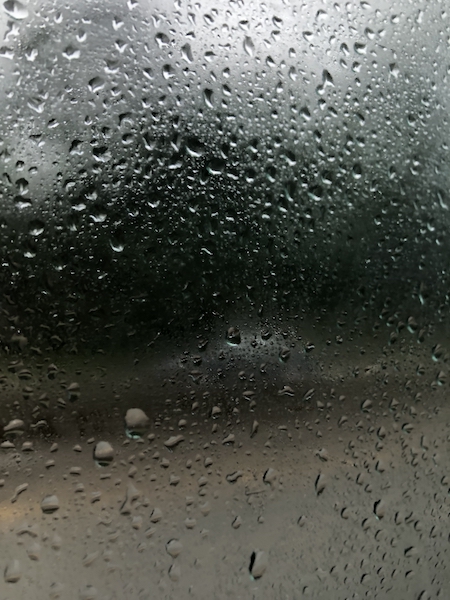 When working in complexity, and when trying to create new approaches to things, it's important to pay attention to ideas that lie outside of the known ways of doing things.  These are sometimes called "weak signals" and by their very nature they are hard to hear and see.
At the Participatory Narrative Inquiry Institute, they have been thinking about this stuff.  On May 31, Cynthia Kurtz posted a useful blog post on how we choose what to pay attention to:
If you think of all the famous detectives you know of, fictional or real, they are always distinguished by their ability to hone in on signals — that is, to choose signals to pay attention to — based on their deep understanding of what they are listening for and why. That's also why we use the symbol of a magnifying glass for a detective: it draws our gaze to some things by excluding other things. Knowing where to point the glass, and where not to point it, is the mark of a good detective.

In other words, a signal does not arise out of noise because it is louder than the noise. A signal arises out of noise because it matters. And we can only decide what matters if we understand our purpose.
That is helpful. In complexity, purpose and a sense of direction helps us to choose courses of action from making sense of the data we are seeing to acting on it.
By necessity that creates a narrowing of focus and so paying attention to how weak signals work is alos important. Yesterday the PNI Institute discussed this on a call which resulted in a nice set of observations about the people seeking weka signals an dthe nature of the signals themselves:
We thought of five ways that have to do with the observer of the signal:

Ignorance – We don't know what to look for. (Example: the detective knows more about wear patterns on boots than anyone else.)
Blindness [sic]- We don't look past what we assume to be true. (No example needed!)
Disinterest – We don't care enough about what we're seeing to look further. (Example: parents understand their toddlers, nobody else does.)
Habituation – We stopped looking a long time ago because nothing ever seems to change. (Example: A sign changes on a road, nobody notices it for weeks.)
Unwillingness – It's too much effort to look, so we don't. (Example: The "looking for your keys under the street light" story is one of these.)

And we listed five ways a signal can be weak that have to do with the system in which the observer is embedded:

Rare – It just doesn't happen often.
Novel – It's so new that nobody has noticed it yet.
Overshadowed – It does happen, but something else happens so much more that we notice that instead.
Taboo – Nobody talks about it.
Powerless – Sometimes a signal is literally weak, as in, those who are trying to transmit it have no power.
You can see that this has important implications for building in equity and diversity into sense-making processes. People with different lived experiences, ways of knowing and ways of seeing will pay attention to signals differently. If you are trying to build a group with the increased capacity to scan and make sense of a complex problem, having cognitive and experiential diversity will help you to find many new ideas that re useful in addressing complex problems.  Furthermore, you need to pay attention to people whose voices are traditionally quieted in a group so as to amplify their perspectives on powerless signals.