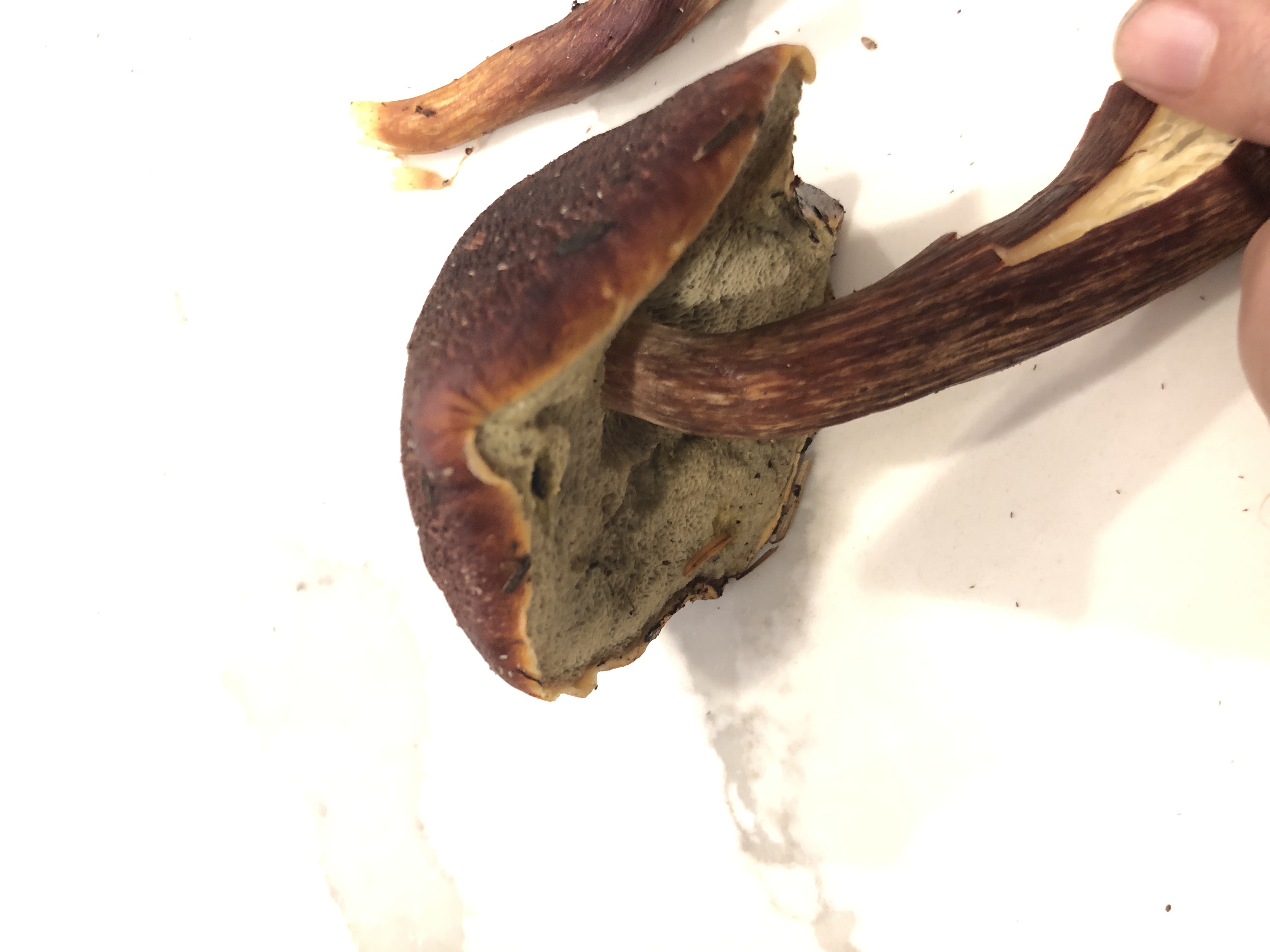 I was watching this great interview with Roger Penrose this morning speculating on the origins of the Big Bang, and sharing some of his most recent thinking on how the universe might be in an eternal cycle of recreation in which, at certain points in the cycle, size and time don't matter.
My early morning mind connects a lot of things together, and today that video led to a reflection on smoothness and lumpiness. And the universe, mushrooms, and jazz.
One of the fundamental patterns in the universe is that there are clumps of matter. This always amazed me. The idea is that at the moment of the Big Bang, everything was smooth and evenly distributed, and therefore every possibility was in play. Think of it like a calm lake. In wintertime time, if there is no wind and nothing else disturbing the water, it forms smooth ice, with no lumps or pits.
But often lakes freeze while there are waves on the surface, and the water becomes "lumpy." In other words, if you lay a flat board down on the ice, there are places where the ice touches it and places where it doesn't. Something influences the system and it gets lumpy.
The same is true of the cosmos. As Penrose says in the video, the sun is over there and not here. It emerged from a smooth cloud of gas, but now it exists next to places where it doesn't exist. Gravity does that work, creating attractor basins in space-time into which stuff falls. A spaceship travelling close to the sun will fall into it and become part of the sun. One that travels near and stays outside the boundary – the event horizon – will pass on through space. There is a point somewhere on that boundary where you cross from probably to certainly.
In a lumpy universe, some things are more likely to happen than others. There is not an equal opportunity for things to emerge in every place at every time. It is highly unlikely that a black hole will emerge spontaneously in the centre of the earth, but it is a near certainty that one will emerge when certain types of stars die.
This lumpiness is caused by constraints in the system. An unconstrained system is just smooth and random with equal opportunity for anything happening, even if that opportunity is equally near zero. But a system in which gravity exists, for example, will become less random and star get more ordered. Certain things will happen and not happen. Certain constraints are immutable – such as gravity – and so, will influence stuff, in the same way, every time. (Penrose talks about how gravity is constant in the universe regardless of time and size).
At smaller than cosmological scales this we see this same pattern repeating. Yesterday I was out hunting mushrooms, and I am learning that certain species – like the boletes I found – will live in certain places, around the roots of mature cedar trees. There is no point looking for them in the alders. The constraints of the system help you find them.
In the same way, after 40 years of playing guitar and appreciating jazz, I am finally learning how to play jazz guitar, and I am learning about how the music moves, why we are likely to find a dominant fifth between a minor second and a root major seventh chord.
In mushroom hunting, one must sink into the system and observe it deeply to learn about how mycorrhizal fungi live. Understanding the constraints makes it more likely to find these beauties, and every time I pick one I get this strong sense of joy at having joined the system so closely that the mushroom and I could find each other.
There isn't much I can do to influence a bolete to grow in a place it doesn't want to grow. But if I wanted to cultivate boletes, I'd have to start by growing a forest.
With jazz, however, there is a lot I can do to mess around with the music. It's true that a ii-V-I chord progression is nearly ubiquitous in jazz standard repertoire at all kinds of levels of scale, from single melody lines to whole songs. Its a reliable pattern and if you are lost in improvising, it's something you can often come back to, to find your way back to the melody.
But the other thing about the ii-V-I is that is can make a creative musician lazy. It is so smooth and reliable that it can become too constrained and one falls into repetitive patterns, just "going through the changes" and not adding anything interesting. When I am trying to find chord voicings for songs I'm learning, my teacher will often say "hey trying adding that sharp 11 to the chord" and instantly something different happens, some delight emerges, a new colour appears. Not only that, but the alteration gives me more options for what the NEXT chord voicing might be, because adding that sharp 11 note makes my ear want to go to a different place. It gives me permission to move somewhere I had never imagined before.
This is what we mean by "enabling constraints." In jazz, you have a choice about what you do with the enabling constraints. You can try to improvise within a tight framework of standard chords or start finding "adjacent possibles" – notes that sound good because you have altered a chord in such a way that a new note or interval comes into play. These alterations are small. They need to be because they have to work both with the base chord you are altering AND link to the new place you are going. There is a logic to this, and you're working within constraints.
And of course, you can utterly dispense with this logic too, choosing to play entirely improvised music. But even total improvisation finds a "lumpiness" around emergent patterns. It might be a rhythmic pattern, a dynamic move between soft and loud, or a small set of notes or intervals. It might be a moment in time that repeats or a call and response with another player. Free jazz and improvised music is not random music (although it can often sound that way). It is a natural evolution of art that discovers emergent attractors and uses them as enabling constraints to create some lumpiness, to lightly constrain creativity and see what might happen. Sometimes it fails completely and sometimes incredible experiences are had.
You've read this far, maybe hoping for a conclusion, but I feel like leaving this post here with a question. What does this make you think of? What does this musing about lumpiness, likelihood, cosmology, mushrooming and jazz leave swirling around in your brain?
Edited later to add some theology: if I understand Penrose correctly, the only thing that survives the cycles of universe manifestion is gravity, which means that, at least in my theology, gravity is God. And gravity pulls things together and provides perturbations in smooth fields that help create new things, which kind of equates with own humble theology…so more to think about…