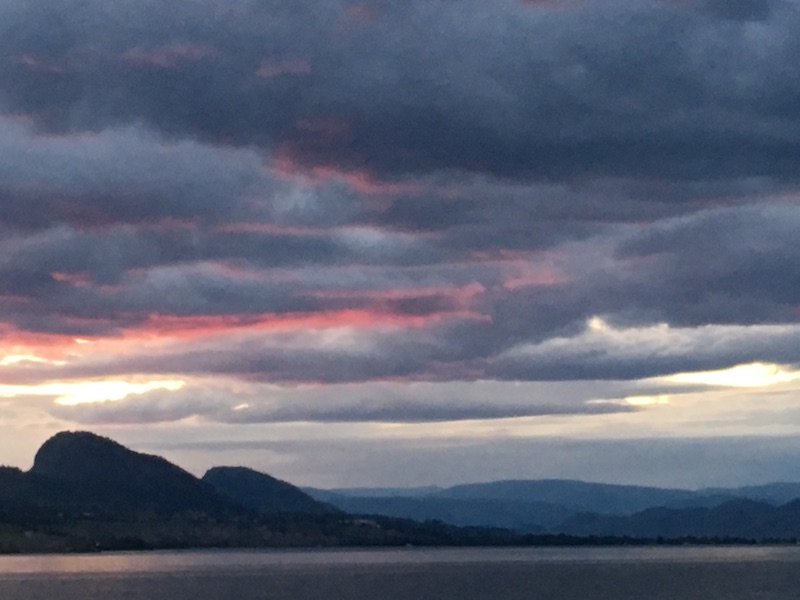 I've begun Stuart Kauffman's latest book, which will be a little heavy summer reading, and he states his purpose very clearly in the preface:
"If no natural law suffices to describe the evolution of the biosphere, of technological evolution, of human history, what replaces it? In its place is a wondrous radical creativity without a supernatural Creator. Look out your window at the life teeming about you. All that has been going on is that the sun has been shining on the earth for some 5 billion years. Life is about 3.8 billion years old. The vast tangled bank of life, as Darwin phrased it, arose all on its own. This web of life, the most complex system we know of in the universe, breaks no law of physics, yet is partially lawless, ceaselessly creative. So, too, are human history and human lives. This creativity is stunning, awesome, and worthy of reverence. One view of God is that God is our chosen name for the ceaseless creativity in the natural universe, biosphere, and human cultures. Because of this ceaseless creativity, we typically do not and cannot know what will happen. We live our lives forward, as Kierkegaard said. We live as if we knew, as Nietzsche said. We live our lives forward into mystery, and do so with faith and courage, for that is the mandate of life itself. But the fact that we must live our lives forward into a ceaseless creativity that we cannot fully understand means that reason alone is an insufficient guide to living our lives. Reason, the center of the Enlightenment, is but one of the evolved, fully human means we use to live our lives. Reason itself has finally led us to see the inadequacy of reason. We must therefore reunite our full humanity. We must see ourselves whole, living in a creative world we can never fully know." (from "Reinventing the Sacred: A New View of Science, Reason, and Religion" by Stuart A. Kauffman)
For most of my carreer I have worked with complex systems. I am not an engineer or a planner. I have taken to calling myself a strategist and a host of strategic conversations. In other words, I use dialogue to help people with processes to make sense of the emergent complexity that they are dealing with. Enough sense that they can make decisions about what to do next.
The problem with complex problems though is this unknowability and unpredictability. This can create a kind of cognitive stress. We like to be in control, and to know what we are doing. Our image of competence is founded not only on our ability to take action in the present but to know what to do in the near future.  The truth is of course that we cannot know what to do because the future is possibly surprising on a level of novelty that challenges everything we know. That seems to have been the lesson of 2016, anyway: we never really saw it coming.
Living with this uncertainty can elicit a kind of existential crises, and I speak from experience. One can become depressed and hopeless and despairing that one's contributions are meaningless. I'm working through those feeling now in my own life and work (and not in any way fishing for validation). It is partly down to having inherited an excellent grounding in a rational world view that I find myself struggling for Kauffman's imperative: that we must see ourselves whole, living in a creative world that we can never fully know.
I'm curious how many of you struggle with that, and realize that when the scales fall from your eyes, your attachment to reason becomes inadequate to face what life and work is handing to you. Our desire to be in control and competent blocks the surrender we need to fully enter into the promise of this creative and unfolding world.  I'm working through it, but the promise of an emerging and ever creating world is a hard one to appreciate when my own mind desires a lock on certainty.  How's it go for you?