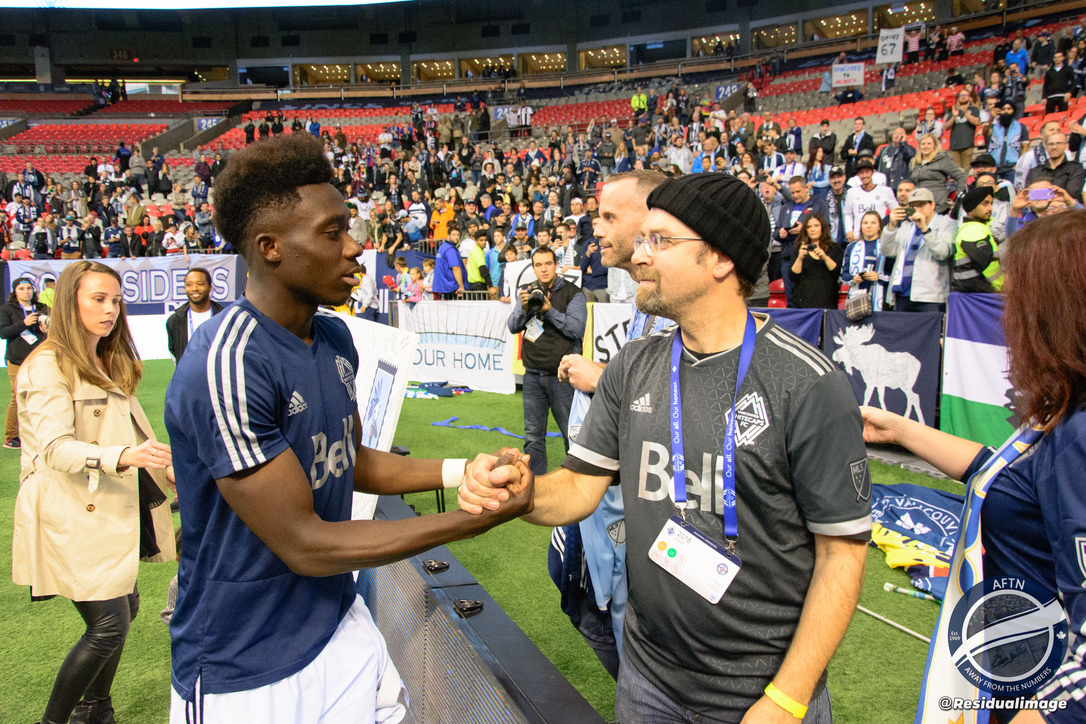 It feels like a day of transitions. The weather is clear today, and a strong westerly pummeled Vancouver overnight. It is sunny now, but the cold air and sea level snow that is a hallmark of an El Niña winter is upon us for later in the week. So time to chop some more wood and harvest the last of my salad greens from the garden.
Canada's men's national soccer team lost to Croatia this morning our Alphonso Davies scored the first goal for Canada's men's team in world cup history and it was a beauty. The above photo is from his last game as a Vancouver Whitecap in 2018 before he headed to Bayern Munich where he has since set the world on fire. We have one game remaining and then this team will transition into the next cycle as we get ready to host the 2026 men's World Cup without the likes of Atiba Hutchinson and Milan Borjan and some of those veterans that carried us for so long as we languished in obscurity. Today's loss was tough, but we need this learning and tempering in the cauldron of global competition if we are to stay at this level. So one more game against Morocco and then after this tournament is over, attention transitions away to follow the women's team who will be playing in the 2023 World Cup. I am keen to see how we do as the only major women's soccer power in the world without a domestic professional league.
And it is the beginning of Advent today, a season I very much appreciate. The waiting for something to materialize, for the light to return…in all its physical and spiritual manifestations, this is a powerful season of transition into deep darkness and then out again. As if to embody it, Friday I went for a cliff top hike along the south shore of our Island, in a place known as Nicháych Nexwlélexwm, which is the very edge of the world in so many ways. I was looking for the humpback whales that have been hanging out there and after an hour of watching and waiting finally there were three, breaching and splashing and diving and feeding. The Sound is full of anchovies and herring at the moment and there is lots to eat. Even this morning, watching from the ferry as sea lions and gulls filled their bellies.