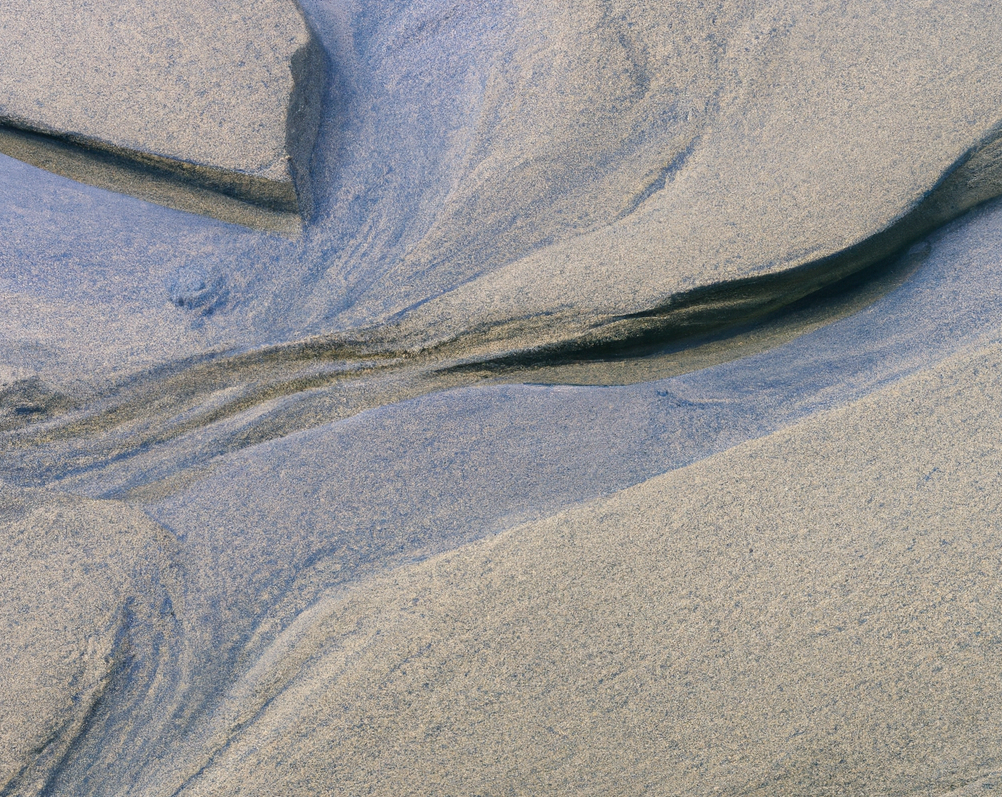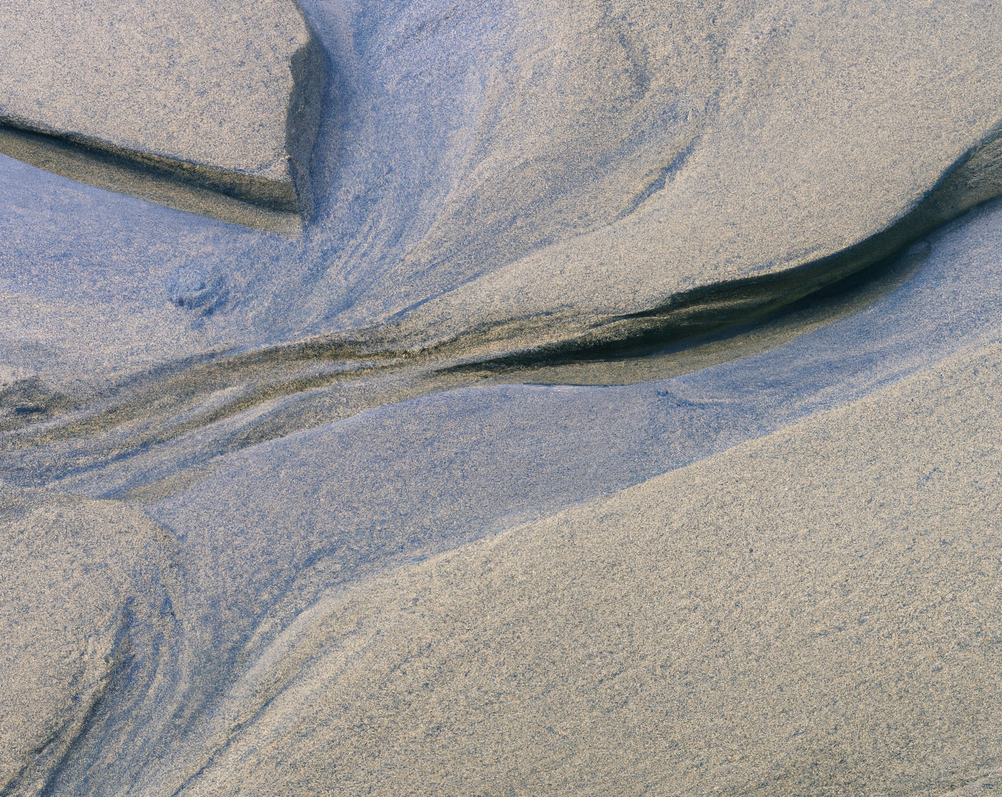 I asked DALL-E to make this image, because I can't find the great photo i took of streams converging on a beach.
This is one of the things I love about my daily RSS feed. The first thing I see today on my NetNewsReaders list is this blog post from my fiend Mark McKergow in Edinburgh who shares his framework of time, which he has articulated in the Uers Guide to the Future. I like this conception of time, because of the big hole in the which he calls "Ant Country". Ant Country is that time when the context you are in is important. Mark describes it as the "least useful zone" for planning, becasue it is too far away to predict wat will happen there, but not far enough away that it provides the somewhat reassuring clarity of a vision or a destination. It's where anything can happen, where life is going to self-organize around your efforts in unpredictable ways, knocking you off course or delivering the resources you need right when you least expect them. "Planning" is rarely helpful here – think about the five year plans we all made in 2019 – but you can and should be prepared for this zone.
Here's the framework: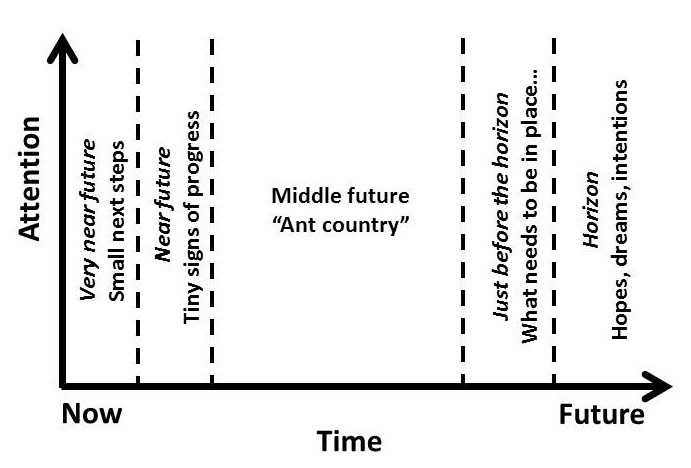 User's Guide to the Future Framework, originally published in McKergow and Bailey, Host, 2014.
I am working with a couple of clients right now looking at their future and it strikes me that there is always an oscillation between that far future and the immediate here and now, and many people can't actually distinguish between the two, or worse set, they see them as closely connected. Here it is useful to distinguish once again between ordered systems and unordered systems, which helps us distinguish between knowable future and unknowable ones. In his article, Mark talks about ascending Everest, and also uses the metaphor of taxi drivers getting passengers to knowable destiations. These are "knowables" even if the route from here to there is yet to be discovered.
In many ways the near future zones and the far future zones are equally easy to identify. What is right in front of you is yours to do, and you can see what you're doing when you take a step forward. For the far future it is easy to identify where you want to go, whether that is a knowable and fixed place like a peak or an address, or a hoped for dynamic state, like a generally productive and meaningful work culture, one which might look very different from where we are today. The more knowable and fixed the future state is, the more you can concentrate on backcasting, using experts perhaps who can advise you how to get there (like a map or a cabbie with The Knowledge), or who can help you deal with the technical challenges (like a Sherpa). Linear planning can be very helpful in these cases, as the act of moving into that future is a process of discovering knowable information. Much of that information might already be available, and if it isn't there are probably people around who can help you find it in a good and accurate way. That doesn't take the influence of context out of the Ant Country stage, but staying true to the line you have marked through that country will give you a strong sense of direction and a robust plan to get where you are going. One must be careful to pay attention to the vagaries of Ant Country, but in general fidelity to a well put together plan is what you need.
But in the case where you are trying to shift a culture or engage in other highly emergent kinds of work, two things come into play that will help you through Ant Country. The first is knowing that your present state does indeed matter. A lot. Even though you might still be making adjustments and evaluating your immediate need, the history of the system you are in and then nature of the current state actually liit what is possible if you intend to make a move from a current place (overwork, poor morale, a sense of purposelessness) to a more desired state (ease, support and connection, meaningful work). Identifying that far off horizon is important because it orients you in a direction of travel. Instead of worrying about what needs to be in place before getting over the horizon, essentially everything from here to there is ant country. What I typically advise then is to look for patterns in our surrent state of being that provide us with information about what is more possible. That could ean looking for examples or patterns where small hints of our desired future are present. If what you want already exists somewhere in the system, it might be easier to try to grow more of that than to start fresh. This is what we call "affordances." And it also means looking at the reason why these things never seem to take off, because that gives us some sense of things that we might try in the here and now and the near future. When we are heading in a direction with an unknowable future state, playing with emergence is the goal.
This means that we need to drive directly into Ant Country. We can start doing some things and then open ourselves up to the influences of context and the swirls of randomness that alter our course. Ant Country suddenly becomes the source of creativity and outside knowledge that helps break us out of the patterns that have hindered us and starts giving us options for new ways to get to the better place we have been aiming at. Instead of our plans, especially when we are trying to discover new things and break old habits, we need to get good at participatory leadership and iterative Adaptive Action…what? so what? now what?…probe, sense, respond…observe, orient, decide, act…all the little heuristics that help guide us in this zone are about making sense of the present moment and holding on to the desired future. And then comes the Deep Breath Moment.
Mark's piece talks about the Deep Breath Moment:
This dynamic steering and adjustment is fine… until, sometimes, a more fundamental adjustment is called for. I call this a 'deep breath moment'. It's the time when the far future is re-examined, hopes and aspirations are revised, and a new direction is set.

I've experienced this several times in my life and work. What surprises me is that it can creep up without being noticed and appear suddenly, a realisation that something needs to change. Other times it can be a dawning realisation, something that starts as a quiet idea, keeps coming back and seems to get louder and louder until it's inescapable. But when you do a re-set, a revision of hopes and set a new direction, the effect can be dramatic. Often previously stuck things start to move quite quickly – like pushing on the (push) door when you've been fruitlessly pulling and getting nowhere. Things fall into place in different ways. New connections get made. New possibilities arrive. And what was a frustrating stuckness becomes once again a moving and flowing process.

The first thing to say is that this is not a sign of bad planning. On the contrary; it's a sign that the User's Guide to the Future is being used well. One of the wonders of viewing the world as emergent is to acknowledge that the unexpected will sometimes happen, and that's just how it is. The key thing is not to totally prevent the unexpected (which would be futile) but to respond to it well and to use it constructively.
In complex work, I recognize this deep breath moment as one of two things happening. First, it may be that I have found myself in a productive channel flowing towards that desired future. That is a sweet place to be in, but it means, like all affordances, that other options are now closed off to me. I am clearly committed to this path. Deep breath. "We all choose our regrets" as Christopher Hitchens was reported to have once said. Even in the service of the good and right thing that you wanted, possibilities are now forever gone. I find this an important moment of threshold crossing: especially the older I get. It's poignant. I want my kids to grow up and be strong, but that means there will be that one moment when I picked them up and held them in my arms for the last time. Sigh.
The other deep breath moment I have experienced is the one where I have reached a dead end and I have to move out of the deep channel I am in and make the trek up and over a ridge to a better valley. In our lives perhaps we experience that with relationships that don't work out businesses that fail, ideas that never take off. We put a ton of time and energy into them and they are over. Sometimes we double down, engaging in sunk cost redemption until someone takes a hold of us in the wilderness of Ant Country and says: "buddy, you're done. Use your lats amount of energy to get up here and we'll carry on."
Working with clients, there is always a temptation to reassure them that the path from here to there is knowable, if we just study things are little more and make a good choice. But remember, the moment of a decision is a madness. Entering Ant Country is inevitable, and it's going to require a deep breath, some keen awareness of where you are and where you have come from and some solid personal practice to stay in it.