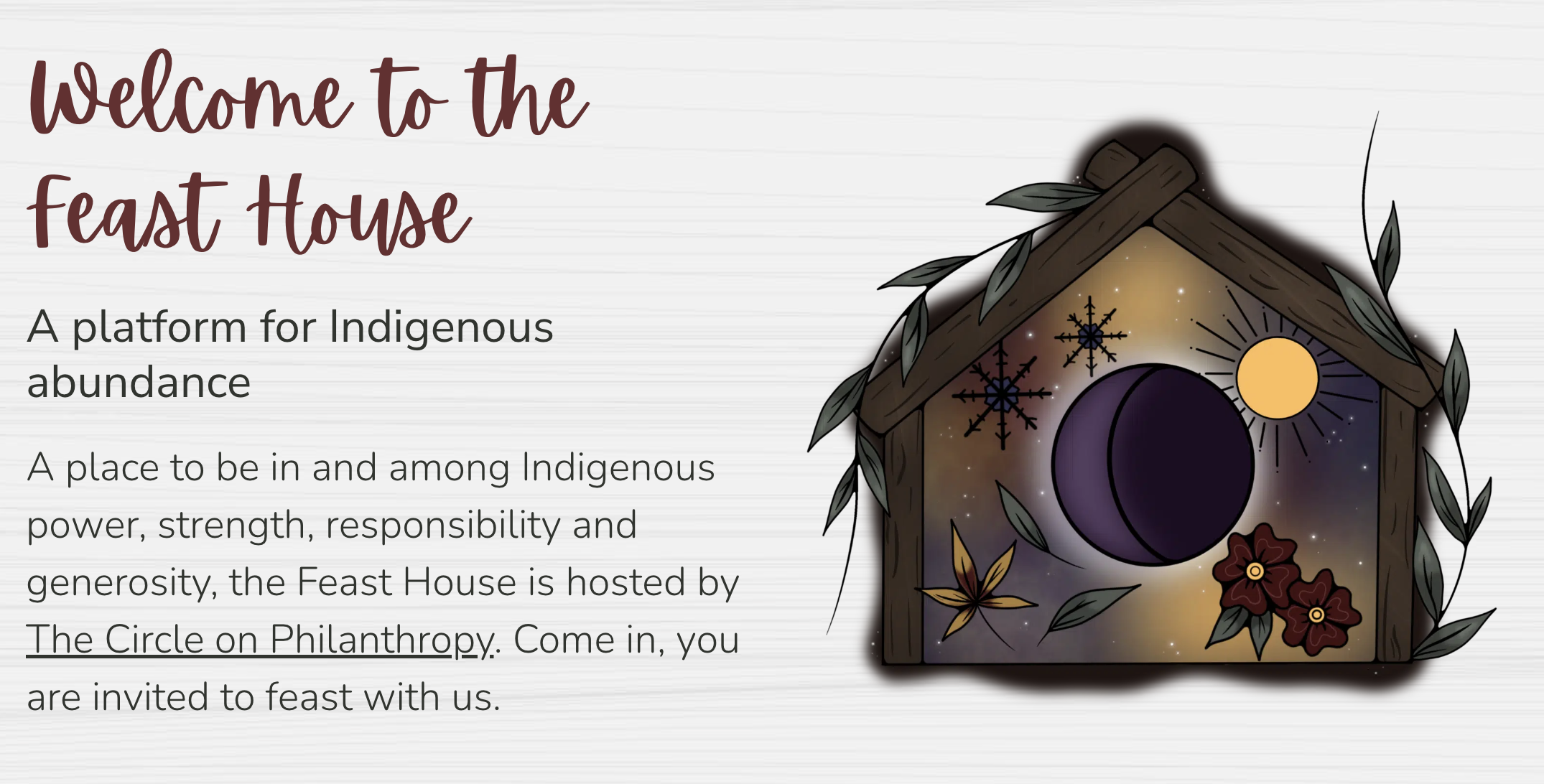 It's Giving Tuesday and if you are in Canada and looking for places to donate money, I encourage you to head over to a new website launched and hosted by The Circle on Philanthropy which connects Indigenous communities and funders, foundations and donors.
The new website is called The Feast House and it is a place where you can donate directly, abundantly and without restriction to Indigenous-led organizations and projects across the country. It also contains links to articles, podcasts and videos to hep you learn more about giving and philanthropy in an Indigenous context
Donating money to Indigenous-led work is the bare minimum next move in what The Circle calls "Active Reciprocity." What has been known as "reconciliation"in Canada should be a set of practices that develop relationship, return resources to Indigenous community and enable Indigenous-led organizations, projects and Nations themselves to lead the work.
For many years now, I have given locally to organizations and Nations in whos territory I am working. Whenever I am paid to run a meeting and the responsibility to acknowledge Indigenous territories falls to me, I donate to a local cause that requires unrestricted funds to do it's work. This means that I have to research and make a connection with local people and local change efforts and so that becomes a beautiful part of this responsibility.
The Feast House is a great resource to help you do this too. So as you ponder how to spend your Giving Tuesday and how to put active reciprocity in your personal commitment to reconciliation, spend some time there today.