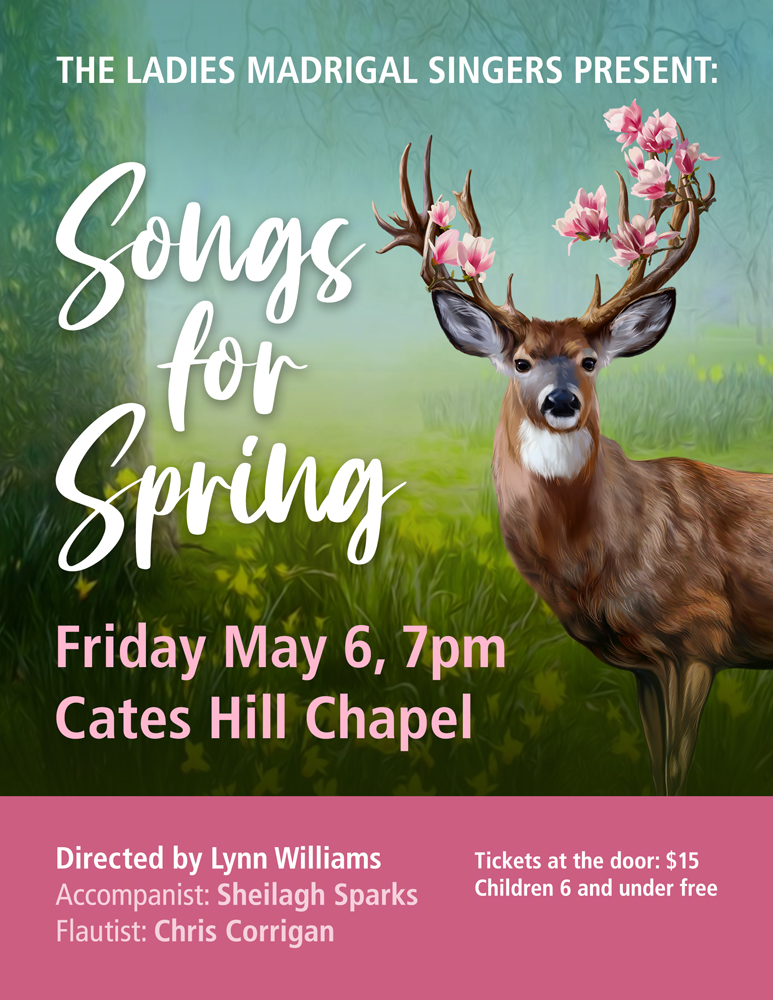 There are two musical offerings on Bowen Island tonight. At 7pm, The Ladies Madrigal Singers ("The Mads") will be singing a program of choral arrangements of Irish songs and other pieces for spring including Deer Song, from the oratorio "Considering Matthew Shepard." I'll be joining the choir on Irish flute tonight, the first time I have played feadóg mhór with an ensemble in performance for literally years. The event is at Cates Hill Chapel, and tickets are $15 at the door.
The Mads are a Bowen Institution, a women's ensemble that is the beloved project of my friend Lynn Williams who has led the group since she arrived on Bowen 20 or so years ago.
Also tonight from 6-9, the Bowen Island Pub features its monthly jazz night, with guitarists John Stiver and Steve Fisk, Steve Smith on bass and Canadian jazz legend Buff Allen on drums. Expect a set of standards and blues rendered by unbelievable talents. As an aspiring jazz guitarist I simply dream of being able to play at this level of mastery. I'll probably sneak in after the Mads concert to catch their last set.
These kinds of evenings are really important in a little community like ours. These musicians are community members, friends, neighbours, people who might do some work for you or who you meet out and about. On an island like ours, where the last ferry comes home from the city at 10pm, if you want entertainment, you make it yourself. We are blessed to have incredible musicians here (we have three Juno winners living here who regularly perform). And we are blessed that they lend their talents to creating moments of togetherness that are essential in a world that relates increasingly through bytes, bits and outrage.