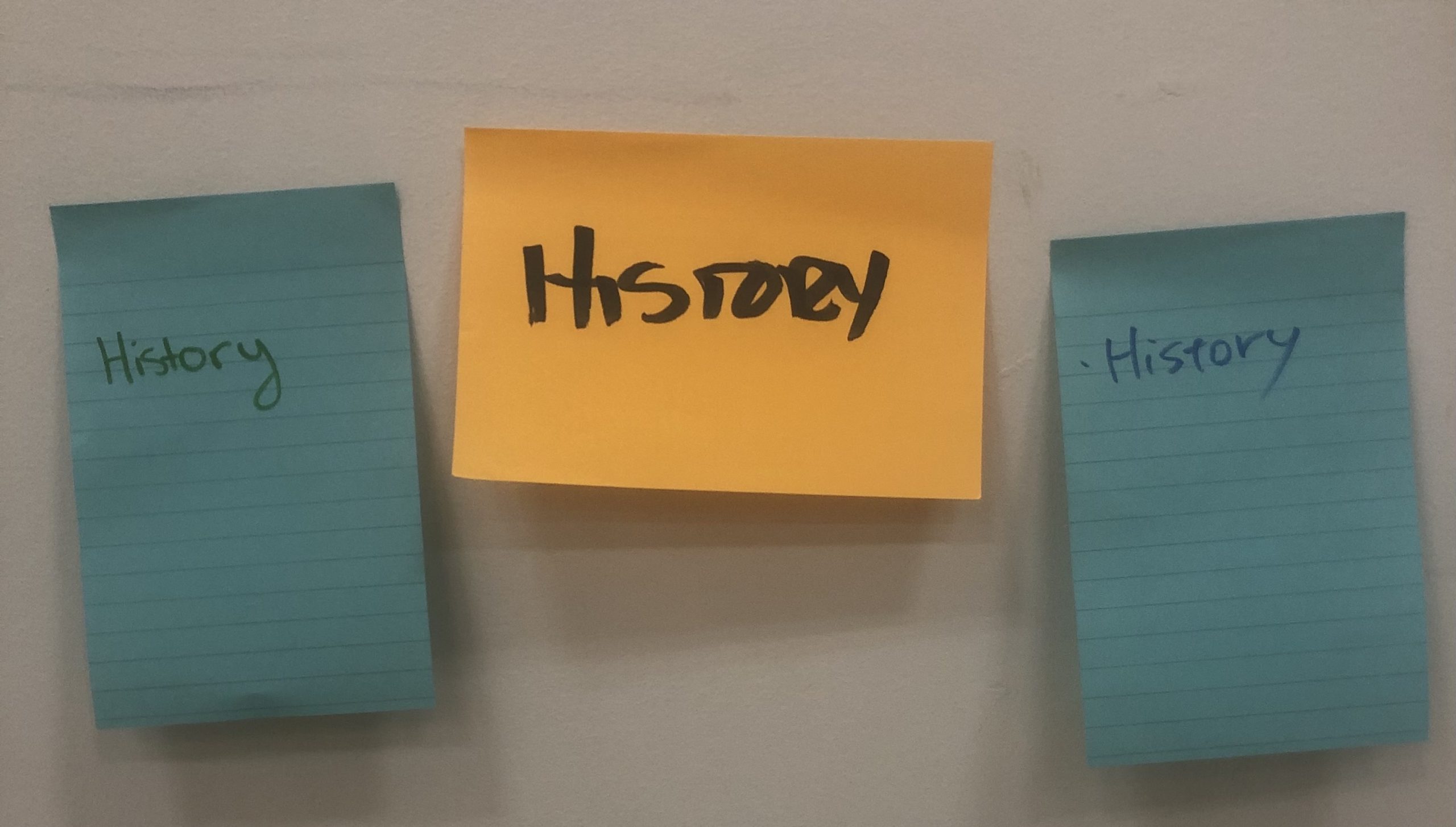 Over on LInkedIn, Bryan Stallings pointed to a 2017 post at the International Association of Facilitators site that contains a set of definitions of facilitation. I don't remember contributing to that article, but I quite like what I said at the time:
"While facilitation traditionally means 'to make things easy' I think we need a new definition that means 'to host the struggle together.' Good facilitators help create a container for people to work with difference and diversity to make good things happen."
That's pretty good, I think. It describes what I do and it describes a shift in my practice over the years. Like many, when I started out as a facilitator I was really trying hard to deliver outcomes and to lead a group through a process to get to a preconceived set of ideas. It's not that I wasn't alos hosting some creative work, but my early forays in the field were probably brutal to sit through as I steered people through a process and, being a naturally conflict averse person, quelled differences. There would be brainstorming, but I was very much the kind of guy that seized on ideas I liked and inquired more into them, even if the group had other thoughts. Ick.
Now it's all about the right tools for the right job, and sometimes that's just the right tool. But not often. And definitely not in the unconscious way that I applied facilitation.
Once I trundled into the world of Open Space Technology, the Art of Hosting, Dialogic Organizational Development and the complexity world, my practice radically changed. It really did become about building containers for dialogue, creating spaces and contexts in which interesting things might happen. It took to locus of responsibility for the content off of me and put it on the participants. I became responsible for managing the constraints that would help a group do that.
If you look on my site for posts on complex facilitation, you'll find a bit more thinking on that practice, but one things that stands out in the IAF article from 5 years ago is the commitment to difference and diversity. I recently took a Deep Democracy workshop with Camille Dumond and Sera Thompson as a part of my reluctant commitment to overcome my aversion to conflict, and I walked away with the idea that we need to get good at the practice of "conflict preservation" instead of "conflict resolution." By that I mean that we need to be able to host conversations in which conflicts are present and remain present as a source of creativity and life, and not quash them because we are afraid of their energy. That means creating a container in which conflict is productive, in which people feel free to share different opinions, different perspectives, and contribute different gifts. And, of course, being conflict averse, this terrifies me. What if someone gets hurt? What if the space isn't safe enough? What if something really offensive gets said?
Yup. Those are the questions we have to wrestle with. Because facilitation is needed in this time to ensure that people with vastly different experience and gifts have the chance to use them. Communities and societies contain many different kinds of people, including people whose opinions and ideas I don't like.
Feel all those questions coming up? All those fears and "what if's?" Yup. me too. Let's talk about it below.