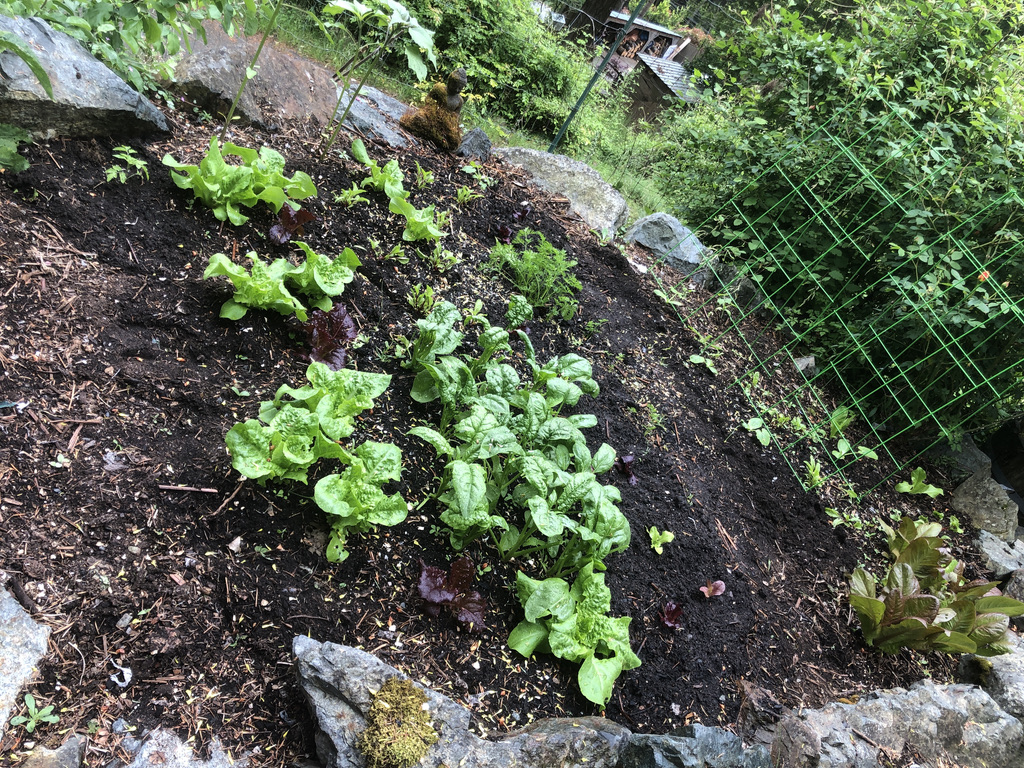 It's funny to start noticing the cycles and patterns that return here over a year. I've lived on this island for 20 years now and this is the first time I have spent an entire year (15 months now, and counting) without traveling outside of the bioregion. And as everyone has noiticed, time has taken on a ndifferent ndimension during the pandemic, but perhpas what is really happening is that we are just getting more comfortable with the way time actually is.
This morning I was cruising through my garden, sending slugs to their doom and cropping a few lettuce and spinach leaves for my lunch and I heard a great mass of bees swarming a California lilac plant that we have. The sound was really deeply familiar as they were all at that same plant last year for about two weeks. Hearing the sound again was like being greeted by an old friend. Something familiar. Same as the Blackheaded Grosbeaks that are waking me up every morning with their beautiful piercing calls and the lushness of my salad garden, delivering full bowls of goodness for lunch and dinner every night. I had the thought "I've been here before. THis is a feeling of home in time."
Despite my close intimacy to rhythms of the land here, I think this is the first time I have really felt time as an actual circle, which returns to the same place. It has the effect of drawing out my experience of life. Slowing it down, not disrupting it like it does when I travel away from this place. Over this past year I haven't had the sense of getting older, as if there is a line or a path you travel. Rather I have a sense of being different, but in the same repeated moments and places.