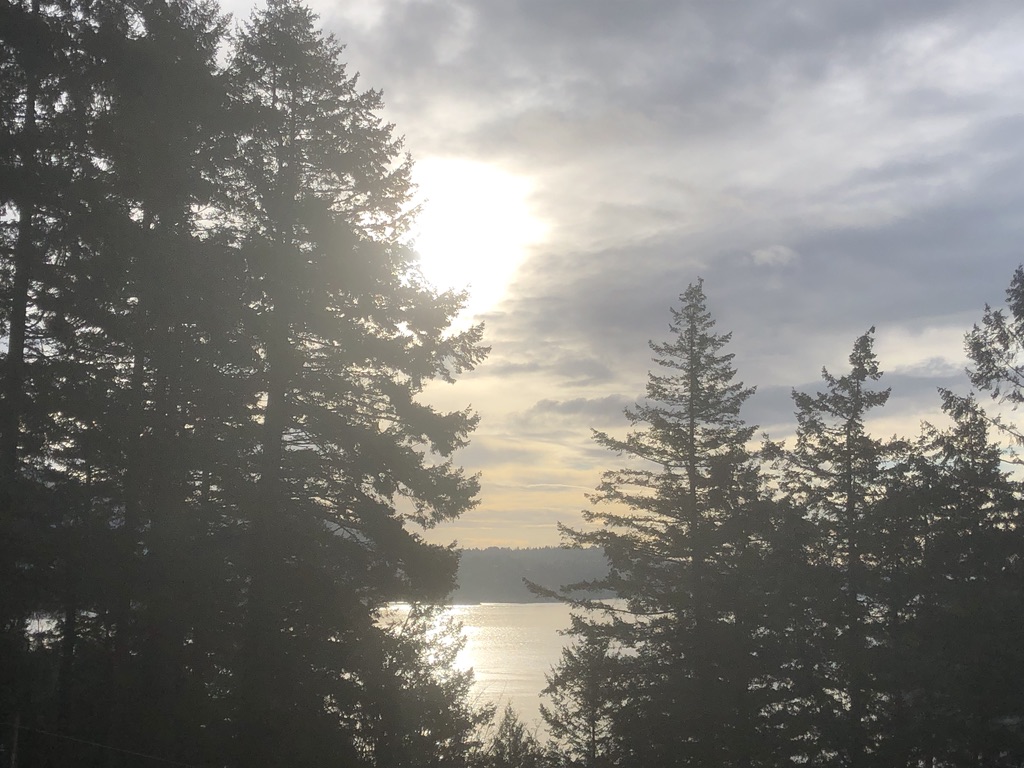 It is a mild day here on the southwest coast of Canada. Last week we were touched every so lightly by the polar vortex that swung a little right on it's southward adventure and managed to squeeze cold air with storm force winds out of our fjord. The windchill dropped to around -20 a few times, with 100 km/h outflow winds buffeting Howe Sound. That isn't especially chilling by Canadian standards, but here on the west coast we live in house made to keep us dry, not necessarily keep us warm in the same way and so pipes freeze, wood stoves are over fired, and hydro bills go through the roof. Luckily we suffered none of the small disasters of cold weather in a temperate climate. But my friends and clients in Texas did.
Word this morning that one of them, Bertina Combes, passed away on February 19. during the height of the cold weather that crippled Texas. She died from complications of COVID-19 and in her passing the University of North Texas has lost a much beloved professor, academic leaders and fierce and kind fighter for racial equity and diversity. Bertina was a core member of our Participatory Leadership cohort. and was championing the use of deeply participatory methods to address diversity issues at UNT. And she was a terrific human being. I'll really miss her. Tender.
Communities and organization pass thresholds all the time. Some are subtle and you find yourself in a new territory and new space without really knowing how you got there. And other times the markers are obvious and everything has changed. It certainly feels like that when a person is born or dies in your circle. We ritualize these thresholds, often with the intention of holding each other together as we cross through the thin space between two worlds. Whether it is the rituals of death and life, the transitions of power, the dissolutions of structure, or the sharp changes in a culture.
In the natural world, transitions between states and seasons are very gradual, but the more you pay attention, the more you notice sharp transitions. Here on Nexwlelexwm/Bowen Island, we have just passed across a threshold. Today the dawn chorus of birds was loud and strong, led by Pacific Wrens, Spotted Towhees and Black-capped Chickadees, resident birds we see and hear everyday, but who have started their breeding songs. The light is returning faster and earlier and the migrants will begin returning as well. This is pretty typical for mid February, and we are increasingly unlikely to have anymore snow at sea level. Yesterday I spread compost on my garden beds and seeds of peas, kale, spinach, lettuce and – optimistically – beets, I sprouted indoors two weeks ago are growing steadily now and will be ready for planting out soon. I'll tempt the frost a little in an effort to get at least two crops out of my beds this season, but in my bones it feels right to move. We have crossed a threshold and action is different.