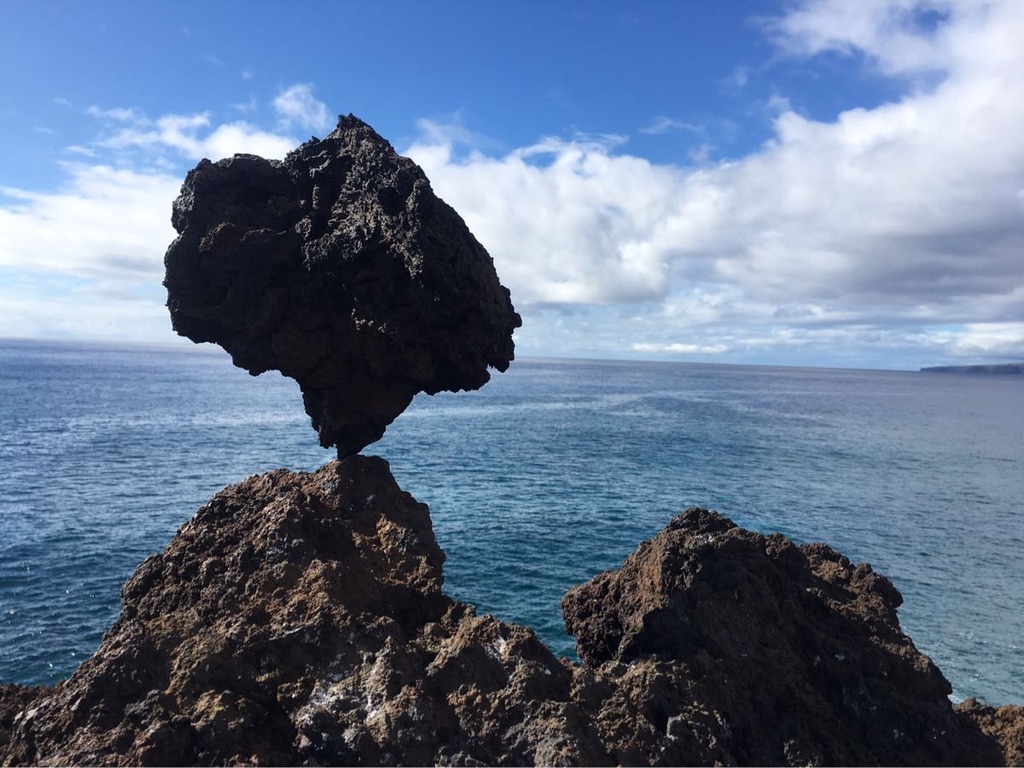 Today Ontario goes back into lockdown, complete with curfews and the enforcement of the situation by police officers with the discretion to charge people with a violation of the public health orders. This is all being done without any significant new programs to support those who otherwise have to travel or move to non-essential jobs – including night shifts – because while the work may be non-essential, living without income is not. It is a situation that is going to impact marginalized people of all kinds.
This is an unprecedented public health crisis. We are battling an easily spread, lethal virus which causes incurable effects in many who catch it. It requires our health care systems to be overly careful when handling COVID-19 patients. The purpose of lockdowns has always been to manage the spread of the virus. Complexity geeks will know that connections are an important enabling constraint in self-organizing systems. Break connections, and you slow the ability of an overwhelming crisis to take shape. In theory, breaking connections should be the easiest thing to do but the combination of mixed messages and the unwillingness of governments to incentivize isolation over interaction has meant that places like Ontario need to take harsher measures: the imposition of boundaries on behaviour.
When the pandemic began I was impressed at the speed with which our government mobilized resources to ensure that people were able to choose isolation over interaction. In Canada, the Canada Emergency Response Benefit program was a stunning, accessible, guaranteed income program that provided $2000 a month of taxable income to anyone who wanted it. There was no means test, the application website was straight forward, and payments came fairly quickly. In addition, the federal and provincial governments launched a series of programs to protect tenants and businesses from being evicted, to extend credits and grants to businesses, to subsidize wages, to defer mortgages, and to relieve student debt payments.
These programs had the effect of initially "flattening the curve" the term used to describe the collective social effort to prevent spikes in hospitalizations which would allow for emergency services to properly treat COVID patients and not reach a situation like they did early on in Italy, where death rates spiked because doctors were forced to choose between who would live and who would die. For a couple of months, we all pulled together and with Herculean effort of citizens, businesses and government, we flattened the curve for the first wave
The implementation of these social programs had the effect of eliminating a whle lot of personal debt among many other positive effects. For people whose income is dependent on minimum wage jobs, the support of $2000 a month was, in many cases, all they needed to pay off bills that had been dogging them for years, make a rent payment that was overdue, get back on their feet. It hasn't been perfect, and certainly folks on social assistance, folks with disabilities and students fell through the cracks. And the money that flowed to everyone who applied for the CERB went directly into the economy. It didn't get tied up in equity, investments, or real estate. It went to the purchase of goods and services in unprecedented ways. This had the effect of enriching many billionaires and banks, but also of supporting local businesses and economies, and despite the potential for it, our economy has not entered a depression. Hard times for sure, but still afloat.
The CERB payment – and universal basic incomes in general – are the ideal form of stimulus for an economy. First, it is a policy of care, providing resources directly to people in need without strings attached, which allows people to quickly organize their own lives and allows the cash to immediately enter the economy. For conservatives who praise a market economy, trickle down economics is actually a terrible idea, because giving billions directly to the top of the economic food chain through subsides and tax breaks does not encourage a market at all. It encourages an oligarchy were very few people get unimaginably rich without any actual purchasing power being introduced into a market.
Markets self-organize around innovation and creativity, but only if there is spending money in the economy, for those who organize well will capture it. During the spring and summer, in my own community I witnessed the conversation and the call to action on local economy blossom like it never had before, during all the years I was on our Community Economic Development Community. There was money in our community, a need to stay home, and local businesses continually made their case for support. We had very few local businesses here shut down, despite these challenging times. That isn't to say that things haven't been challenging for my friends who own businesses, but a combination of government supports, mutual aid, and spending money circulating locally created the conditions for a healthy, local economy.
The CERB was designed for people to spend, and that is what happened. Many of the people who received the money had very little savings to begin with, and so when the money came in it went right back out the door into the economy, Banks got richer, Amazon got richer and the people that own these companies got richer too. Substantially richer at a rate that was faster than they had ever experienced.
Last month the federal government announced that it was now investigating something like 400,000 CERB applications that were apparently irregular. In its haste to set the program up, apparently the government failed to communicate a key aspect of the program criteria: that you needed to have made a net income of $5000 in the previous tax year as a self-emplyed person in order to be eligible for the benefit. Here is the crux of the problem:
In the first few weeks of the CERB rollout, CRA call-centre agents were given wrong instructions for how self-employed Canadians would be assessed for their eligibility. To be eligible, self-employed Canadians had to have received more than $5,000 in income in 2019 or in the previous 12 months before applying.

While eligibility was meant to be based off net income after expenses, CRA agents were provided written instructions that incorrectly stated that gross income, not net, was how someone's eligibility for CERB would be determined. That information was then passed along to callers seeking clarity.

At the same time, the word "net" didn't appear on CERB applications or the CRA's "Who is eligible" page. It wasn't until sometime after April 21 — more than two weeks after applications opened — that the CRA quietly update a Q&A page to include specific language on net income.
The problem now is that the government is now enforcing repayment orders for the money that was received. And of course people don't have that money. They don't have it because they did what they were told they should do with it, and used it to stay afloat during the early days of the pandemic while staying at home to flatten the curve.
But the money HASN't disappeared. Not at all. the 400,000 people who took four months of CERB money have injected $32 billion dollars into the economy, much of it local, but a significant amount of it going to banks, utility companies and large consumer and service outlets like Costco and Amazon, and Netflix and Zoom. This video explains why.
I am at a loss to understand why the government – who has admitted to screwing up the CERB criteria communications – is punishing the people who have supported the survival of the economy during a once in a century economic event. During the spring we were all told that we needed to do our part to get this virus under control. We all did our part, we stayed home AND stimulated the economy. And now 400,000 people are being saddled with $8000 or more in debt.
Nationalizing debt is perhaps one of the best things we can do as a society. The CERB did that, providing for people to cover their debts and pay their bills. The government used the near zero interest rates to borrow to make that possible – thereby assuming consumer and business debt at far better rates than consumers and businesses were getting, and despite mortgage deferrals and lost revenues, the six Canadian chartered banks STILL made about $13 billion in net income in the fourth quarter of 2020 alone. The money hasn't disappeared: it has moved. If governments need it back, they need only tax the richest businesses in the country with a one time pandemic tax totalling $32 billion and all is well.
But I suspect that this isn't the issue, and I don't expect this tax to be implemented. There is a stench of the age-old stigma associated with poor folks, that they are not deserving of government support, that "free money" is a risky thing to just give away without a means test, without accountability and without any sense of "deserving it."
So Ontario is going into lockdown. Citizens once again are being asked to do their part to flatten the curve, and it is a challenge many folks will take up with relish IF they also feel a reciprocity from their governments to support and enable them to do that. But that isn't happening. Not only are there no new supports for people but the federal government is chasing down repayments, with no forgiveness, and banks are stopping the mortgage deferral program. This is terrible public policy for a start, it is poor economics, even by conservative, market-based standards and most important, it is immoral.
There is a massive gulf between the top and the bottom in our society, a direct result of 40 years of the biggest wealth transfer in human history. This gap has created two different realities. The folks with the resources who are able to run for public office, garner the approval of their parties, and be given the reins of power are screened into this class of the wealthy. Their lives are very different from the lives of the majority of citizens who are living paycheck-to-paycheck or who are on social assistance or who have no means of support at all. The fact that several political leaders from all parties have been recently caught travelling abroad over Christmas, when governments were locking down everyone else, is a stark and ostentatious indicator of this difference.
Along with the wealth and income gap comes a sense that "rules don't apply to me" because, actually, that seems to be the case. Despite bungled messaging and unclear criteria, the federal government is enforcing repayment orders against 400,000 Canadians, almost none of whom committed fraud in fact or intention with this benefits program. And yet, there are no new taxes, no special one time claw back for those that actually now have the money. Instead of THEM having to do paperwork and liquidating a few assets to repay the federal government and get that money back into the economy, they make plans for heading out of the country to their second properties.
Public policy that is made in the interests of the wealthy few at the expense of the many is immoral. For public leaders to appeal that "we are all in this together" when we are clearly not is an abdication of integrity. The federal government needs to immediately suspend the actions of the CRA in pursuing these repayments, and furthermore, as a country, we really need to push for a universal basic income, because we now have evidence, during that pandemic, that it works.
If you are in Canada, you can support this by lending your support to Leah Gazan who is sponsoring a House of Commons motion that reads:
That, in the opinion of the House, the government should introduce legislation and work with provincial and territorial governments and Indigenous peoples to ensure that a guaranteed livable basic income (i) accounting for regional differences in living costs, (ii) for all Canadians over the age of 18, including single persons, students, families, seniors, persons with disabilities, temporary foreign workers, permanent residents, and refugee claimants, (iii) paid on a regular basis, (iv) not requiring participation in the labour market, education or training in order to be eligible, (v) in addition to current and future government public services and income supports meant to meet special, exceptional and other distinct needs and goals rather than basic needs, including accessible affordable social housing and expanded health services, replace the Canada Emergency Response Benefit on an ongoing and permanent basis in a concerted effort to eradicate poverty and ensure the respect, dignity and security of all persons in respect of Canada's domestic and international legal obligations.

House of Commons Motion M-46 Guaranteed Liveable Basic Income
This is not the final answer, but it is an important step to establishing the will of the House of Commons to undertake this project. It will be interesting to see who votes against it, and I suspect I will not be surprised. I think Leah Gazan is one of those rare people in Parliament that is able to understand how to use the tools of government to govern from the perspective of common citizens, those whose voices are meant to be primary in the House of Commons. She is doing so from an opposition bench, and while a house motion is a weak tool, she is relentless in pursuing this course of action and I believe she needs the support of many citizens from across the country to elevate and amplify her voice.
This is my contribution to that. It is time.