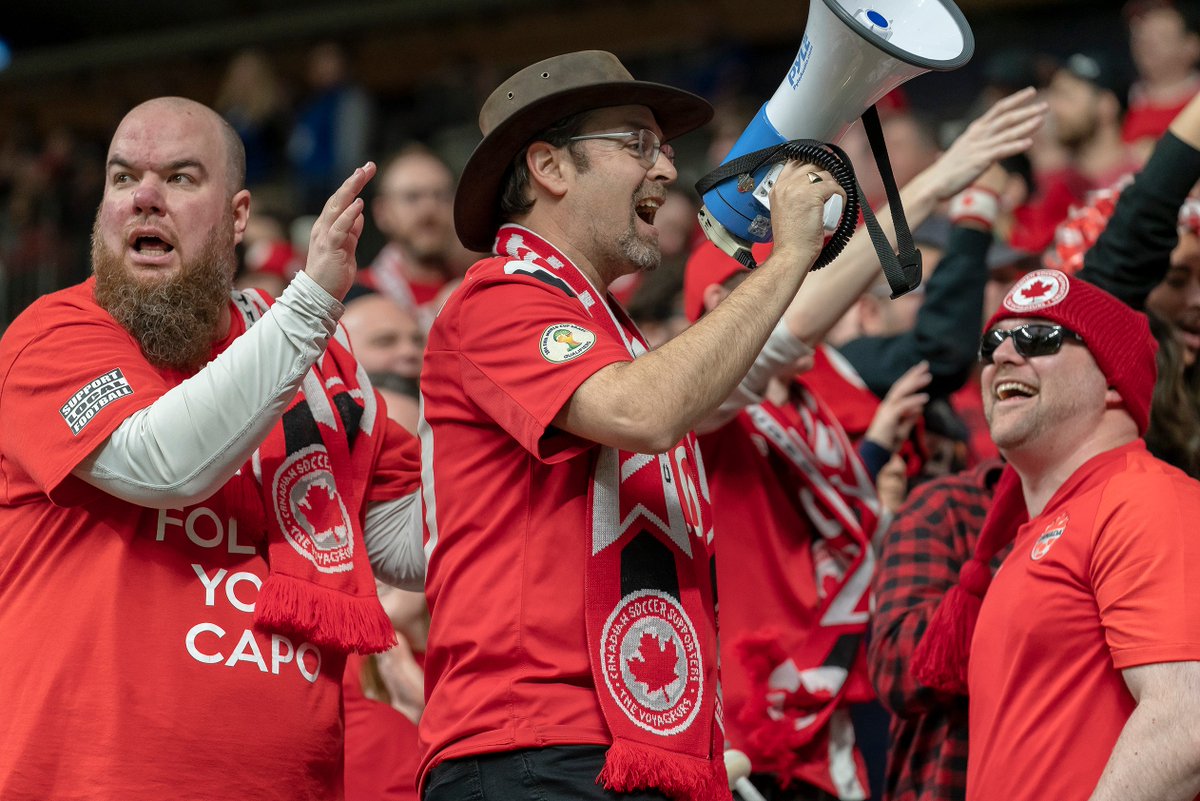 You might not know that one of the things I have developed a deep passion for over the past 20 years or so is football. Soccer. Association football. Fütbol. It started when I lived in the UK as a kid and supported our local team Tottenham Hotspur. It waned a bit during the 1980s and 1990s when it was hard to watch games and no one in Canada really cared about the sport. But one of the great gifts of the internet was rekindling familiarity with the sport that I love.
I love it for so many reasons, not the least of which is that it is complexity practice embodied, that it is about community and belonging, that it is about accessibility and passion and love and activism and development. And you get to stand and sing with people in public, which is never a bad thing. It is a beautiful game and it truly is "life." It is an expression of culture and place and time that embodies so much of the struggles that take place throughout society. And it has the capability to drive you into all kinds of emotional territory and gives us a chance to explore all of those topographies of being human.
So this past weekend was kind a distillation of all that and I just wanted to record it all for posterity to see what happens when 48 passes in life of a football supporter.
For me the weekend began on Friday night when TSS Rovers played two matches in the men's and women's divisions of League 1 BC. League 1 is a semi-professional tier in Canadian soccer and, on the men's side, is the second tier. On the women's side it is currently the highest level of women's soccer as we don't yet have a domestic professional league in Canada. We don't have promotion or relegation in our soccer system at the moment, and so our teams exist so that we can develop players and move them into higher tiers of the professional game. They players get promoted not the teams.
TSS Rovers is a club I have been involved with since they fielded a team of all-Canadian men in the United Soccer League 2 which is the fourth tier of American soccer. We started a supporter group called The Swanguardians, which a radically inclusive group (anti-sexist, anti-racist, anti-homophobic) inspired by similar groups in places like St. Pauli in Germany, and Detroit City FC in the USA. Over the pandemic years our support for the club developed into a few of us working with the club to create a supporters trust and this year we became the first club in Canada to offer up to 49% of it's equity ownership to supporters. We have sold over 650 shares to 300 co-owners since December and our initial offer is still open.
One of the initiatives our Swanguardians supporter group has undertaken, is a a Prideraiser, which is an event done by North American supporters groups throughout Pride month. Pledge an amount per goal and every goal scored raises money for a charity. This year we are supporting Rainbow Refugee in Vancouver. The club is also raising money for its newly minted Foundation, to provide funds and scholarships to kids who want to play soccer and develop their game. We kicked off our Prideraiser campaign on Friday and our women's team scored 7 goals right out of the gate. Subsequently they scored another 2 yesterday and the men's team scored 3 yesterday to to bring our 48 hour total up to 12 goals with 8 matches left to play in June! Over $600 raised.
Saturday the Vancouver Whitecaps played at home and although I have been an active supporter of that team for 14 years, I gave up my season's tickets over the way they have handled numerous sexual abuse scandals over the years. Until there is a leadership change there I won't be attending live matches, but I still follow the team and have many many friends who are active in the various supporters groups. On Saturday the contracted security force at BC Place where the Whitecaps play, made a complete botchup of a situation and ended up ejecting one of my close friends who is the President and lead capo of the Southsiders on the basis of provably false accusations. BC Place security has been plagued with issues for many years now relating to general security theatre and under trained staff being given too much policing authority, and this event was a real nadir. Football and life collide in all the ways.
Yesterday I was excited to celebrate my birthday with my family by all going into Vancouver to watch our National Men's Team play a World Cup preparation match against Panama. I started the day by watching Grimsby Town secure promotion to the English Football League (and there is a whole other story why that matters to me) and then went into the city to meet our kids and their partners for the game and a birthday dinner.
Our men's team has been amazing in this World Cup qualifying cycle, ranked 38th in the world now after moving up from 119th. We won our Confederation qualification tournament and qualified for our first world cup since 1986. We have immense talent on the team right with the likes of Alphonso Davies, Jonathan David, Cyle Larin, Atiba Hutchinson, Stephen Eustaquio, and many others. This is our golden generation of men's players, and they are finally starting to show their stuff on the world stage. I would argue they are beginning to reach to the levels that our women's team have occupied over the past ten years!
Unfortunately our National Soccer Association has been dithering on negotiating a contract for them and after hoping for discussions to take place since March, the Canada Soccer Association finally met with them on June 2 and tabled an offer that was far below what the players considered fair. As a result the players refused to train and then at the last minute, without an acceptable contract in place for their service, refused to play the Panama friendly. There are a million nuances to this situation, but as always I back the players who have devoted their lives to this game and to representing Canada and growing the Canadian game. It is their bodies that do the work, their lifetime commitment that has secured history and while of course they are supported by lots of folks, ultimately in Canada we do a poor job of supporting our men's and women's teams. They have carried the country on their backs, have been willing to negotiate and did not deserve to be treated with so much disrespect.
There is lots you can read about this evolving situation (and its wider implications for our fledgling national professional men's league), but it is one more example of how fütbol is life. And in life I almost always support the workers in these situations, and especially where health, safety and long term injury and disability are the price of playing for your country.
People often say that sports and life should be separate. That there is no room for politics in sports or that it doesn't matter. But not only is that not true at all, but football in particular is a broad canvas on which the entirety of the human experience is painted. In the last 48 hours, I've been amazed to witness just how varied that canvas can be, and so, that's probably worth recording here for posterity.