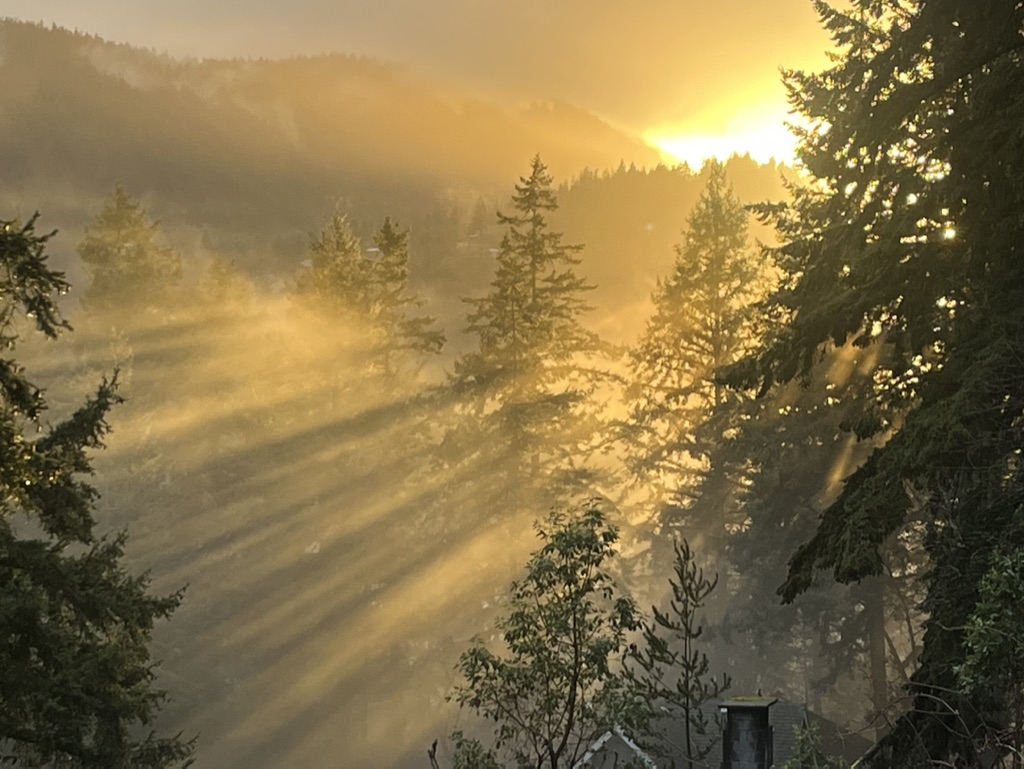 As the year comes to a close, I think I have struck a nice balance with Mastodon. It really is a platform much better suited to micro-blogging than twitter ever was. It provides enough characters to properly comment on one link, and invites conversation. And so I THINK I will be mostly posting links from my daily reading there and summing them up here. So enjoy these gems I have found over the past few weeks. You can follow me there at @chriscorrigan@mstdn.ca.
That is plenty for now. And so I leave you with this blessing which I wrote and put into a rare Facebook post along with the above photo:
When the mist rises up off the sea
After a day of rain and wind
And you lift your eyes into the falling darkness 
With a sigh on your breath
And weary in your heart 
May your eyes catch the sun 
That finds its way down the valley 
Creeps across the ridges
Filters through the trees 
And lifts the fog from the bottomlands
And fills it with diaphanous tendrils of beauty. 


May the light shine through for you in 2023.