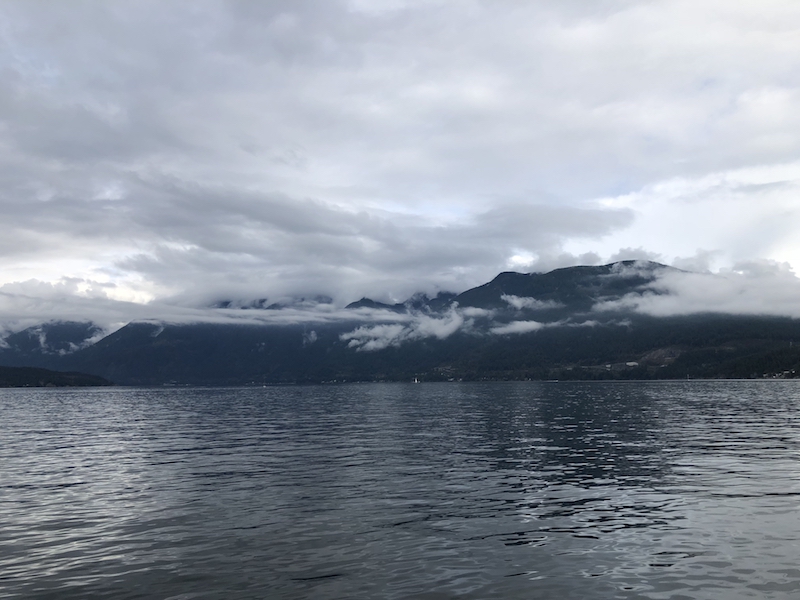 Its that time of year when we are getting ready to invite people back to Bowen Island for our annual Art of Hosting.  Since 2004, folks have travelled from all over the world to come to this gathering. Over four days and three nights, we will be diving in with each to explore powerful tools for participatory leadership, engagement and hosting conversations.
Our team this year consists of myself, Caitlin Frost, Amanda Fenton and Teresa Posakony, four long time Art of Hosting stewards who have extended their practice into other related fields. These are some of my closest colleagues in the work, and people with whom I have done some of most interesting, engaging and complex work in my career.  We each bring a deep set of practices and experiences to our work and we all love teaching.
Caitlin is one of the world's foremost practitioners of The Work of Byron Katie, a practice of self-inquiry that has been used by leaders and participants in our program to develop a strong personal leadership practice for inquiring into limiting beliefs. Being able to show up resrouceful in challenging work is a crucial aspect to participatory leadership, whether you are leading an organization, a community or a single meeting. The Art of Hosting is predicated on the ability of hosts to hold space when we are uncertain of outcomes and dealing with emergence. Caitlin will be leading a half day of work during the workshop to introduce participants to the practice and demonstrate ways of using similar practices collectively, so that groups can increase their capacity for working in complexity.
Amanda is a steward of The Circle Way, which is the core practice behind the Art of Hosting.  Understanding how to lead and work in Circle gives hosts and leaders a powerful practice ground for participatory leadership. It is a place where hosts can learn how to practice standing in places of power and leadership and how to lend their attention to holding open the space that is needed for voices and leadership to emerge within a system . Circle practice is not simply about a dialogue method, but is instead a ground for developing the leadership skills needed for participatory work.
Over the past decade, Teresa's work has combined skillful participatory practice with a curiosity about how to change systems, especially those systems that are responsible for health and education. Using a combination of learnings from research in neurology, epigenetics, adverse childhood experiences and resilience, Teresa has put together a body of work to bring trauma informed practice to leadership, participatory gatherings and systems change. 
This year we are also being joined by a colleague from Japan, Yurie Makihara who uses dialogue and participatory leadership in her work with businesses and municipalities in Japan on sustainability issues.
As for me, I get to bring my deep interest in designing process for complex challenges, using hosting for planning, action and evaluation to address tricky strategic work into this work. What I love about teaching is how much more I learn about my own work as I share it with my colleagues and with participants who are bring real life challenges to the program.
It's not all about us though.  It's also about you, the participants. each Art of Hosting is highly experiential and you are invited not only to bring your own work and curiosities to Bowen, but bring your courage to step up and host with us. We have participants coming from a variety of sectors including business, education, social services, churches, local and indigenous governments and philanthropy.  The conversations and connections that are formed on Bowen often last year, between diverse folks from a variety pf places.  We invite you to join us as well.