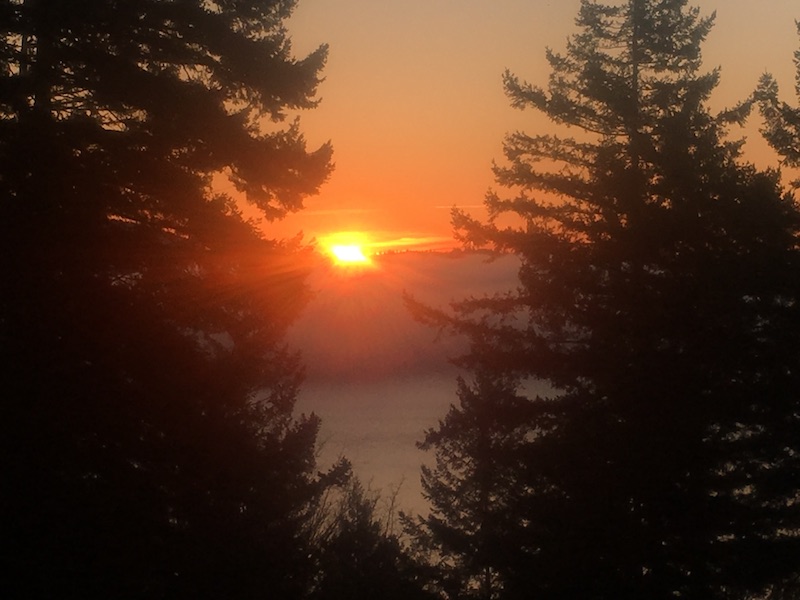 We were working with a local government client last week in a meeting that had a very contentious subject matter focused on the return of land and uses of that land, to First Nations owners.  There was an important conversation as a part of this work that involved removing a structure that had some historical significance to the community but was seen as a mark of an oppressive history by the First Nations owners who could not contemplate it remaining on their land. It is a wickedly complicated issue right at the heart of what reconciliation really means: returning land, transferring ownership and working with history.
Our client did an incredible job of preparing multiple stakeholders to participate in this discussion, by meeting each group personally and hearing their thoughts on the situation.  All the stakeholders, twenty in total, agreed to come to a two hour dialogue to discuss the issues at hand.  Our client put together a beautiful 8 page booklet with much of the technical information in it about proposals and process and sharing some of the things they had heard in the pre-meetings.  The format of the day included a presentation from the First Nations about what they were proposing and why, with most of the meeting involving a World Cafe for dialogue.
It went well.  We received a couple of really powerful pieces of positive feedback.
These kinds of conversations are the sharp edge of the reconciliation wedge. It is one thing to conduct a brief territorial acknowledgement at the beginning of a meeting or event, it is entirely another for people to sit down and discuss the issues around the return of land.
In debriefing with our client this week, she made the following observations about what contributed to the usefulness of the container for this conversation:
Very small groups – no more than four at a table – meant that there was no need for people to "take their best shot" as they would have in a larger plenary format. Groups smaller than five reduce the performative nature of conversation and allow dialogue to fully unfold. This enabled people who needed to invest a lot of emotional energy and attention in their speaking and listening, to operate in a more relaxed way.
The questions for the dialogue were very broad. Sometimes the most powerful question is "what are you thinking and feeling about what you just heard?" This question kicked off 45 minutes of intense learning, listening and story telling at the tables.
The invitation process is everything. We helped our client design an invitation process but she took the lead in going to each group separately and talking to them about why they were needed in the conversation.
There were no observers. Everyone in the room was at a table except for me and our graphic recorder. Everyone at a table had a question they needed answered or a curiosity about the outcome. there was no certainty in the room, no positionality, and yet, each person spoke about their own experience and their own perspective and listened carefully to what others said.  Also, everyone in the room had to stretch their perspectives to participate. This was not comfortable for anyone, because this work isn't comfortable for anyone.  It is literally unsettling.
The First Nations leadership pulled no punches in explaining their reasons for their proposal and why it was important that the structure be removed from their lands.  This can be a very tricky thing because while it is important for non-indigenous stakeholders to hear First Nations perspectives, there is a tremendous amount of emotional labour involved in talking about traumatizing history. We had one of our own team prepared to talk about the history and emotional legacy of the structure. She had interviewed people from her community and was well positioned to share the rationale but on the day we didn't need to her to tell the story as the leadership were willing to tell that story themselves.  Enabling this to happen well is important.
Reconciliation is nothing without the return of the lands or the influence over the lands which we acknowledge as "unceded territory." What stops people from going much further than territorial acknowledgement is the fear of being unsettled in the conversation. But we can't do this work without holding containers that allow for people to be unsettled.  Only that way to we share perspectives and find possibilities and to do so in small, deep conversations where stories can be shared, perspectives understood and . Or sometimes not. But the path to reconciliation requires us to try, and these few notes and observations might help in that.