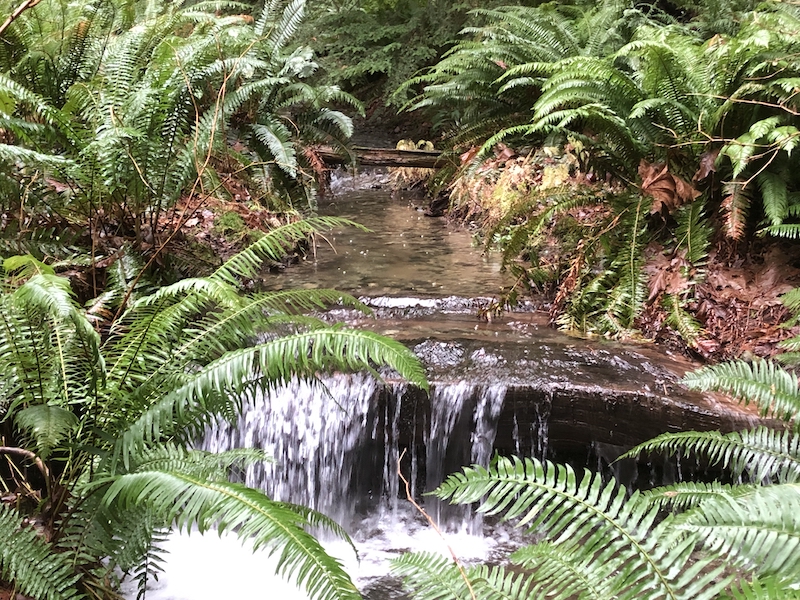 Many times when clients contact me they ask if I can help them come to consensus or alignment on their shared purpose or desired outcomes.  They expect facilitation will help them to do this.
Sometimes this is a good idea.  If we are working in a highly constrained project, like building a new building, getting everyone on the same page is important. But it's also easy. All you have to do is bring in the experts, design a good implementation plan for a good solution and have project managers keep everyone on track, step by step. Most organizations are good at that, and if they aren't they can easily learn the skills to do it.  
Its not the linear project managers that are the problem. Its the problem that is the problem.  
Conditioned to planning and implementing in this linear fashion, many organizations get flummoxed when they confront a problem with no obvious solution and no clear pathway forward.  There may be multiple ways to think about the issues, multiple experiences of what is happening, and divergent and even contradictory desires around where we should be going.  These kinds of wicked, seemingly intractable problems breed conflict, and the only recourse for leaders is to tolerate it for a while and then impose a solution with no guarantee that folks will be happy, or even that the solution is the best one possible.
These kinds of problems are complex: wicked, sticky, intractable, Volitile Uncertain Ccomplex and Ambiguous. Tough nuts to crack. There are lots of ways to describe them and lots of ways they drive frustration and conflict.
The common reactive response to these situations seems to be to first gather more information and try harder to find the obvious answer and try to get everyone on the same page. When I'm first working with clients experiencing these kinds of issues, I try to steer them away from certainty and alignment. I point out that in complex environments you don;t get to predict outcomes and you need to look for emergent practices and emergent solutions. Innovation never looks like something you've ever done before. Studying the present for the answer will not turn up the gold lying just out of eyesight under a rock.  Complex solutions are for all practical purposes, infinitely unpredictable.
So what is the answer? Throw a bunch of ideas at teh wall and see what sticks?
Well, sometimes that can work, especially if you are truly out of ideas.  But generally you have something to go on: a sense of direction, a sense that HERE isn't where we want to be and that there is probably a better THERE that we should get to.
The issues is that, if we truly knew how to get from the undesirable HERE to the much coveted THERE, we probably would have done it by now.  In complexity work, the first step here is admitting that trying to achieve pre-planned outcomes simply won't work. Instead we need to go in a direction of travel towards a better place.  
There are a couple of key ways to get started here. First, I always have groups spend time describing their current situation. We are looking for the patterns and dynamics that keep the system stuck in a place that isn't working. Sometimes this can involve sophisticated research and narrative capture and other times it's a simpler process of observation and pattern detection. Understanding the state of play helps us to discover an important secret, and that is, the inclination of the system to change.
Imagine an organization whose culture is fragmented and siloed with petty conflicts and turf wars over resources. Politics is rampant and some people seem to be at work only to stir the pot and not actually do the work. If you are a leader you might want to try to ay down the law and tell everyone to smarten up and focus on the organization's mission.  That never works.  You can't simply command a culture to change. 
Instead you might convene a group of people to talk about what would be better. And people may say that they want a place that is more collaborative, more connected, and more fun to be at. What you have there is a group of people describing a preferred direction. It's different from an outcome. It is instead a starting place, a place to orient their inquiry and their work to change things.  
One thing you can do is begin by looking for places of positive deviency in the system.  Bad as it is, there may well be people that are nevertheless already working in the preferred way, even in small ways.  Those stories give you something to experiment with, and they reveal an inclination in the system that might lead to change.  Conversely you may find that literally no one is working in this way and that the organization is truly mired in a pattern of deep dysfunction. In this case, the way forward is a radical breaking of the patterns that keep it in place. 
Doing both of these things is a wise way to get started. INstead of requiring everyone to work together towards a common goal, you give space to people to work in small and diverse ways to discover how they might nudge the system towards a better THERE.
If you watch a river for a while you will notice that the river flows in both directions at once. Little obstacles in the river, like logs and rocks, create eddies that cause the current to turn back on itself. A living river is full of these back eddies and contradictory currents. Small creatures take refuge there, food and nutrients get trapped there and don't all wash away to the sea.  At the finest granularity of scale, it may even seem that the river is flowing backwards.
And yet the direction of the water i undeniable. It flows down, towards the sea and will always find the low point in its terrain.  
That's how strategic direction looks in complexity. Choose a direction, try multiple things that might work or might not. Contradict each other. Find the places where someone is working against the current and thriving in that little back eddy. Commit to a direction and see what can get you to go that way.
Rivers sit in a topography and changing the landscape is very hard. But changing the culture of a team or and organization can be easier if you work at the level of patterns.  Find the patterns that hold behaviours in place and try small things to shift them . See what happens. In organizations you do get the shift the river banks.
It's more work than making everyone sign your pledge of values, but it's more meaningful, because the change you get is creative, co-owned and sustainable.