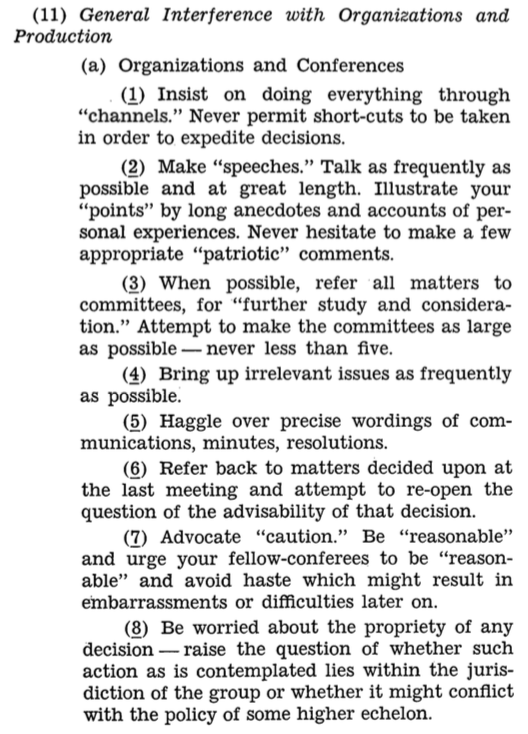 My friend Tim Merry found this gem, from a 1944 CIA manual on how to perfrom acts of simple sabotage.
With tongue in cheek, this would make an excellent set of guidelines to reflect on at the start of a meeting.  Engaging in any of these behaviours will immediately cause all of us to be suspicious of your motives and employer.
More seriously, I'm going to be teaching university students dialogue and hosting methods next week and will share this with them for sure.