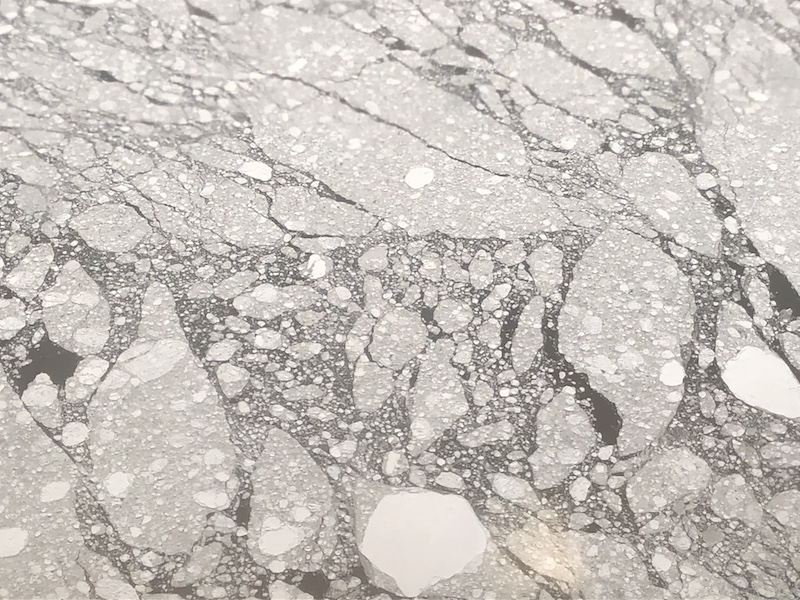 Sonja Blignault has been blogging some terrific stuff on Paul Cilliers' work on complexity.  Specifically she has been riffing on Cilliers' seven characteristics of complex systems and the implications of complexity for organizations.
Yesterday I was teaching an Art of Hosting here in Calgary, where we were looking at Cynefin and then followed with a discussion about how the nature of complex systems compels us to make important design choices when we are facilitating participatory processes to do work in organizations.
This is a cursory list, but I thought it would be helpful to share here. Cilliers' text is bold.
Complex systems consist of a large number of elements that in themselves can be simple. 
If you are planning participatory processes, don't focus on working on the simple problems that are the elements in complexity. Instead, you need to gather information about those many simple elements and use facilitation methods to look for patterns together.  We talk about describing the system before interpreting it. Getting a sense of the bits and pieces ensures that you don't begin strategic process work with high level aspirations.
The elements interact dynamically by exchanging energy or information. These interactions are rich. Even if specific elements only interact with a few others, the effects of these interactions are propagated throughout the system. The interactions are nonlinear. 
Non-lienarity is truly one of those things that traditional planning processes fail to understand. We want to always be heading towards a goal, despite the fact that in complex systems such controlled progress is impossible.  What we need to be doing is choosing a direction to move in and make decisions and choices that are coherent with that direction, all the while keeping a careful watch on what is happening and what effect our decisions have.  Participatory processes help us to make sense of what we are seeing, and convening regular meetings of people to look through data and seen what is happening is essential, especially if we are making decisions on innovative approaches.  Avoid creating processes that assume casualty going forward; don't make plans that are based on linear chains of events that take us from A to B.  Traditional vision, mission goals and objectives planning has little usefulness in a complex system. Instead, focus on the direction you want to move in and a set of principles or values that help you make decisions in that direction.
There are many direct and indirect feedback loops.
The interactions between the parts of a systems happen in a myriad of ways. To keep your strategy adapting, you need to build in feedback loops that work at a variety of time scales. Daily journalling, weekly sense making and project cycle reporting can all be useful.  Set up simple and easily observable monitoring criteria that help you to watch what you are doing and decide how to adjust when that criteria are triggered.  Build in individual and collective ways to harvest and make sense of what you are seeing.
Complex systems are open systems—they exchange energy or infor- mation with their environment—and operate at conditions far from equilibrium.
You need to understand that there are factors outside your control that are affecting the success or failure of your strategy. Your and your people are constantly interacting with the outside world. Understand these patterns as they can often be more important than your strategy. In participatory process and strategy building I love it when we bring in naive experts to contribute ideas from outside our usual thinking.  In natural systems, evolution and change is powered by what happens at the edges ad boundaries, where a forest interacts with a meadow, or a sea with a shoreline. these ecotones are the places of greatest life, variety and influence in a system. Build participatory process that bring in ideas from the edge.
Complex systems have memory, not located at a specific place, but distributed throughout the system. Any complex system thus has a history, and the history is of cardinal importance to the behavior of the system.
Complex systems are organized into patterns and those patterns are the results of many many decisions and actions over time. Decisions and actions often converge around attractors and boundaries in a system and so understanding these "deep yes's and deep no's" as I call them is essential to working in complexity.  You are never starting from a blank state, so begin by engaging people in understanding the system, look for the patterns that enable and the patterns that keep us stuck, and plan accordingly.
The behavior of the system is determined by the nature of the interactions, not by what is contained within the components. Since the interactions are rich, dynamic, fed back, and, above all, nonlinear, the behavior of the system as a whole cannot be predicted from an inspection of its components. The notion of "emergence" is used to describe this aspect. The presence of emergent properties does not provide an argument against causality, only against deterministic forms of prediction.
So again, work with patterns of behaviour, not individual parts.  And of course, as Dave Snowden is fond of saying, to shift patterns, shift the way the actors interact. Don't try to change the actors. Once, when working on the issue of addictions stigma in health care, the health authority tried running a project to address stigmatizing behaviours with awareness workshops. The problem was, they couldn't find anyone that admitted to stigmatizing behaviours. Instead, we ran a series of experiments to change the way people work together around addictions and people with addictions (including providing recognition and help for health care workers who themselves suffered from addictions). That is the way to address an emergent phenomenon.
Complex systems are adaptive. They can (re)organize their internal structure without the intervention of an external agent.
And so your strategy must also be adaptive. I'm learning a lot about Principles Based Evaluation these days which is a useful way to craft strategy in complex domains.  Using principles allows people to make decisions consistent and coherent with the preferred direction of travel the strategy is taking us in.  when the strategy needs to adapt, because conditions have changed, managers can rely on principles to structure new responses to changing conditions.  Participatory processes become essential in interpreting principles for current conditions.
This is a bit of a brain dump, and as usual it makes more sense to me that perhaps it does to everyone else. But I'd be very interested in your reflections on what you are hearing here, especially as it relates to how we craft, design and deliver participatory processes in the service of strategy, planning and implementation.