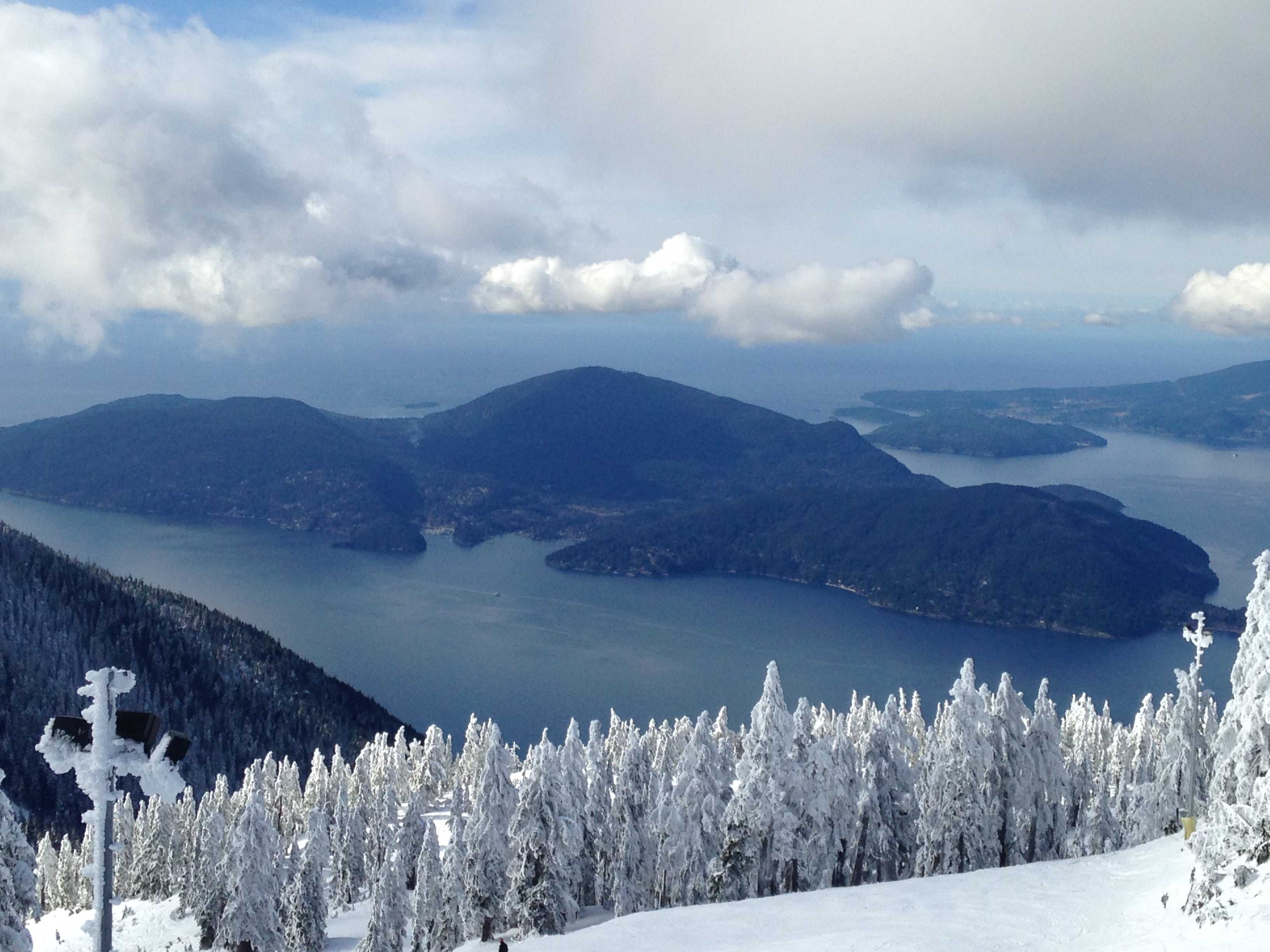 For the past few weeks I have been trying an interesting experiment in civic dialogue.
Here on Bowen Island we are in the midst of local elections.  We are a small community of 3500 living on a liece of land about the same size as Vancouver, with fairly limited resources in terms of being able to fund local services.  It is a beautiful and inspiring place to live, a place that almost wills one to dream about it.  It inspires people to move here, to build, to steward, to preserve, to write.  Folks run for election because deep down they love this place and they want to do something about that.
We are close to each other on Bowen.  We are a pretty homogenous place.  We live close to the land and the sea, and close to each other's dreams and frustrations.  The major difference between us is our opinions of the way the world should be.  And, ike most small communities, I think we suffer from what Freud once called the narcissism of small differences. We project a lot on to each other and it surprises me that some of the vitriol that is produced at keyboards and published online and in print does not translate into real life all that often.  I have seen neighbours who seem to be at war with each other online greet each other cordially in the street.  Relationship seems, in most cases, to trump things.
This anger and frustration is not surprising.  Even in a country like Canada there is an increasing dissociation between citizenship and government.  There are massive global entities that operate beyond the influence of many of us, massive blobal issues that affect our daily lives that we have no say over and our democratic governments don't give us many effective ways to be heard, although we can still cast a vote for them.  We seem to be subjected to arbitrary decisions all the time, whether it is what is poured into our land and air and sea or what time the ferry runs.  It doesn't seem to matter what we think.
In that sense, local politics feels like the last place we can actually make a difference.  And when it feels like the only way to make a difference is to shout, that's what we do.  We shout at each other.  We lose ourselves in the thought that our enemies have to be defeated, that ideas have to be extinguished, that worldviews and ways of seeing and being held by other people are invalid.  And maybe by extension that others are invalid.  It's just a little to easy, when you live on an island, to suggest that other people love it or leave it.
And I have been as guilty as others in the past, so I'm nothing special.  And I facilitate dialogue for a living.  Being human is hard.
So I wondered if this election cycle would be different, because in the past 10 years or so we have had some unbelievably bad civic conversation about major real estate developments, amenities, by-laws and community plans, ferry marshalling, village planning, a proposal to establish a National Park, and suspicions of conspiracies, conflicts of interest and nefarious motives of our neighbours.  I wondered if this cycle was to be different.  And I wondered if we could do anything to make it different.
For me, when voting for people, I'm not interested in their position.  Anyone can write down a list of things that are good and true and ask if others agree with them.  What I want to see is how you think about stuff that is not so easy to reduce into a yes/no polarity.  I want to see how you confront complexity and how you work with others to figure stuff out.  I saw glimpses early on between a few rookie candidates running for office who started engaging in an online discussion about transportation options for our island.  I saw people doing two things well: admitting that they didn't know something and sharing information with each other.  It was fascinating.  It gave me a glimpse into how these people might act if they were elected to serve with one another.
I wanted to see more, and regretted that I hadn't set up a forum for this very function, until one of the candidates on his own set up a facebook page and invited me to moderate it.  And so I stepped in.  Here are the guidelines I posted (if you are on facebook you can see the forum):
1. If you want the candidates to consider a question, either have one of them post it here, or send it by facebook message to me.

2. If your question is a yes/no question, and you send it to me I'm going to ask you to rephrase it because the world is more complicated than that, and dialogue is encouraged by asking questions we don't know answers to. If you want to see the candidates' POSITIONS on things, go to their pages. If you want to see them DISCUSSING things together, hang around here. Candidates: please feel free to engage with each other. It's more interesting to see you discussing things than it is just to read a statement.

3. I'm not sure if we have the setting right, but the intention here is to only have candidates post and respond in the comments. I'm not going to go around deleting comments, but if you are not a candidate and you want your say head over to the Bowen Online Forum. Feel free to "like" things. This space is primarily intended for us to watch candidates working together to figure stuff out.

4. Candidates are allowed to and enouraged to say things like "I don't know" and "what do you think?" and other admissions of vulnerability, humility and discernment.

5. As things become busier, I'll prioritize questions from those that haven't asked any yet. It's always better to send one great question to get the candidates talking than it is to send a bunch in all at once.

6. Nobody's perfect. Let these guidelines be good enough to get things going. Message me if this doesn't work for you.

7. And yes, not everyone is on facebook and there is no way to share this page if you're not signed on. Perhaps next time we'll choose a better forum for this conversation. in the meantime, you can certainly cut and paste what you are reading here and email it to others.

Smile. Democracy is more than just voting.
I have to say that it has been a great experience and it has stood in contrast to the Bowen island Forum which is where the rest of the citizenry works out its opinions of one another with a lot of vigour, spontaneity and sometimes quite hurtful attacks.  It gives me a clue to what is possible when we change the way we frame conversation in the public sphere.  Here's what I learned:
1. The hardest policy questions do not have yes and no answers and we are not served by reducing them to a binary resolution.
2. We need a public conversation that allows us to be wrong or unsure and allows us to share information with each other to make skillful decisions.
3. Everyone needs help to ask good questions and to get away from "gotcha" politics.  (It is interesting how a few people have told me that the facebook page is for "softball" questions because the conversation there has been civil, nuanced and searching.  I have responded that this is because we were trying to deal with real issues rather than gather future ammunition for "i told you so" campaigns.  There is no shortage of material for those searching for conspiracies and nefarious motives, if that is how you choose to view people.)
4. Radically different opinions can actually add nuance and value to a decision if we are able to see the differences and not dismiss people out of hand.  In fact we need this difference.  But learning to live WITH this difference is what qualifies you to a position of stewardship in a community.  Demanding the elimination of difference either by saying that "we should all get along" or "you are fundamentally wrong" erodes community.
5. Facilitating this middle ground requires a commitment to a process, to principle and to boundaries and it requires working with people kindly and respectfully to help them ask the questions they want answers to in a way that opens them for the possibility that they might not get the simple answer they are looking for.  People have responded positively to my private chats with them as we have added more nuance to questions.  We all need help to participate well in the public sphere.
6. Local governance is hard. We do well as citizens to remember this.  Those who will get elected on Saturday are about to take on a job that is many pay grades above what they are going to earn doing it and they will all be confronting novel situations, problems and ideas and will be required to navigate in a good way through difficult waters.  No one knows how to do this perfectly, and I think we owe a little grace and latitude to those who will be entrusted with our future.  And I say that even as I have had significant differences in the past with some of the people likely to be elected.
I have a lot of respect for the candidates that were able to show up in the forum over the last couple of weeks and I have enjoyed the process of putting my money where my mouth is.  It feels to me like I can trust the folks who WILL get elected to carry this tenor of collaboration across and with differences into their four year terms on Council and I hope we have chances to continue to have these kinds of civic conversations face to face.  I am willing to continue exploring forums for better civic dialogue and participating as I can to host and encourage this kind of exploration and collaboration to continue.
Good luck to all on Saturday.