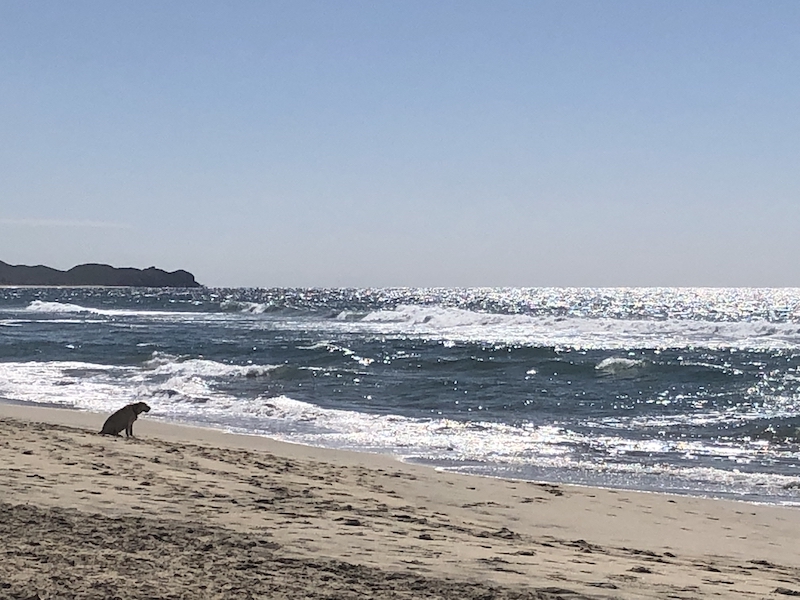 On the Art of Hosting email list last month, there was an inquiry posted by Monica Nissén asking about scaling the Art of Hosting as a leadership practice through levels of engagement. By "Art of Hosting" Monica means the four fold practice, which is the basic framework for leadership that gives our community a coherent centre of practice, around presence, participation, hosting others, and co-creation.  Monica asked whether hoping these practices would just go viral in a networked way is enough, and I replied with the following, tracing a couple of long term projects I have been involved in that have supported systems change in child and family services in British Columbia.
It's definitely deliberate and networked. For me, it's about building capacity. Our biggest work the last 9 years has been providing the Leadership 2020 program to social service workers in British Columbia working with children, youth and families in agencies, indigenous communities and government.
(You can read a summary of our five year evaluation of this program here)
We continue to developmentally evaluate as we go, and as a result, each cohort is different, each curriculum is slightly changed and we find new and more relevant ways to introduce people to this practice.
The basis of that program is a leadership approach that is very similar and deeply informed by what we in the Art of Hosting community know as the four-fold practice: that great leadership is personal, practice-based, participatory and perceptive. The program is structured in cohorts made up of people that have to apply. We mix "legacy" leaders with experienced and emerging leaders to show that learning never ends. Each cohort participates in two 5 day residencies – which are basically extended Art of Hosting workshops – and a nine month program of learning in between, featuring webinars and coaching and peer support for the application of tools and methods.
Over the past eight years we have brought about 450 people through the program. While it's about learning in participatory ways, the program has a kind of hidden agenda. We are very clear that, about every 20 years or so, the child welfare system in our province goes through a massive restructuring, often provoked by a crisis, but not always. We have always invited our participants to both practice their leadership on the issues that are immediately in front of them, but to do it in a way that builds their capacity to respond when that later transformation happens. We want them to be the first to run to the centre when the old system is dying, eager to use their capacity, relationships, and practice to create the new.
In these days, the system is now beginning that deeper transformation, and fortunately it hasn't been preceded by a crises. Instead, the woman who founded the Leadership 2020 program, Jennifer Charlesworth, was appointed to a five-year term as the Representative for Children and Youth in British Columbia, a very powerful position that is independent of the government and that can make powerful recommendations about systems change, usually as a result of different issues or events.  Jennifer is bringing a collaborative approach to her work and to be successful in that, she is partly relying on the 450 Leadership 2020 graduates that are spread all through the system. There is a built-in capacity that is being invited into its biggest calling, reaching across traditional divides of indigenous/non-indigenous and government/community. Jennifer's appointment to the position was received with widespread enthusiasm and optimism. We are hoping to see that the system is able to evolve faster with this capacity embedded in a way that is less painful than a collapse and transformation. 
Participatory practices have been used for a long time in the field of social work and child and family services. In 2003 I started working with David Stevenson to use Open Space, Cafe, Circle, and the four fold practice to begin to build an indigenous governance systems for child and family services in BC. Our colleagues Kris Archie and Kyla Mason, Pawa Hayupis and many other indigenous Art of Hosting practitioners came into and out of that work. Toke Moeller and Monica Nissen and Patricia Galaczy joined us to teach Art of Hosting to families and community members who were participating in that work: http://www.turtleisland.org/healing/healing-cousins.htm. Between 2003 and 2009 we did something important on Vancouver Island. We started something and then had to abandon it for a different form, because not every idea works. But David later took that work with him into his work in executive positions in government. Kris has now become the CEO of the Circle on Philanthropy and Aboriginal Peoples in Canada and Kyra has become an extraordinary executive director of Usma, a Nuu-Chah-Nulth agency on Vancouver Island. Pawa is currently doing her Masters of Arts in indigenous governance and she and David continue to offer Art of Hosting trainings locally, as do Caitlin and I. In each of these new settings capacity building for participatory leadership has been used.
Meanwhile, Jennifer and a small group of us began Leadership 2020 in 2011. It has taken 15 years of developing leadership at the grass roots level and seeing that leadership grow into positions of power that has allowed us to work with the system this way. There is capacity in BC now, hopefully enough to take the system through the changes that are now coming, the ones we have prepared for, the ones we are waiting for, the ones we are making, and the ones that will surprise us.
It takes courage, patience, time, power, stewardship, relationship, and community to do this work. It takes a common language and shared perspectives and it takes massive diversity and difference to build resourcefulness and resilience. It is costly, politically, emotionally and materially, and it is not easy work. It requires a fierce commitment to relationship and a willingness to be at the edge of safety, with one foot out into the dangerous world. You get uplifted, hurt, angry, and joyful. But it's a long game and you cannot sacrifice the depth of the work for ease and comfort. And no one person or team can do it alone.
It is not enough to do some trainings and walk away. The viral network does not just magically appear. Beautiful workshop experiences are only useful for systems change if they are connected to power. It requires staying in.
I just realized a few weeks ago that, although I never intended to work in the field of child and family services, that this may indeed be my life's work. It has been nearly 20 years since I first walked into Vancouver Aboriginal Child and Family Services to take on a job organizing their negotiations to become a "delegated agency" able to make decisions for and with indigenous children and families instead of government doing it. I think in that time I've learned a bit about what it takes to create the capacity in a large system that gives us a chance. That's all I can say we've done at the moment, but I'm an optimist, so I live with the hope and gratitude that the legacy of the work we have done will make the world better for the kids who suffer the most in it.