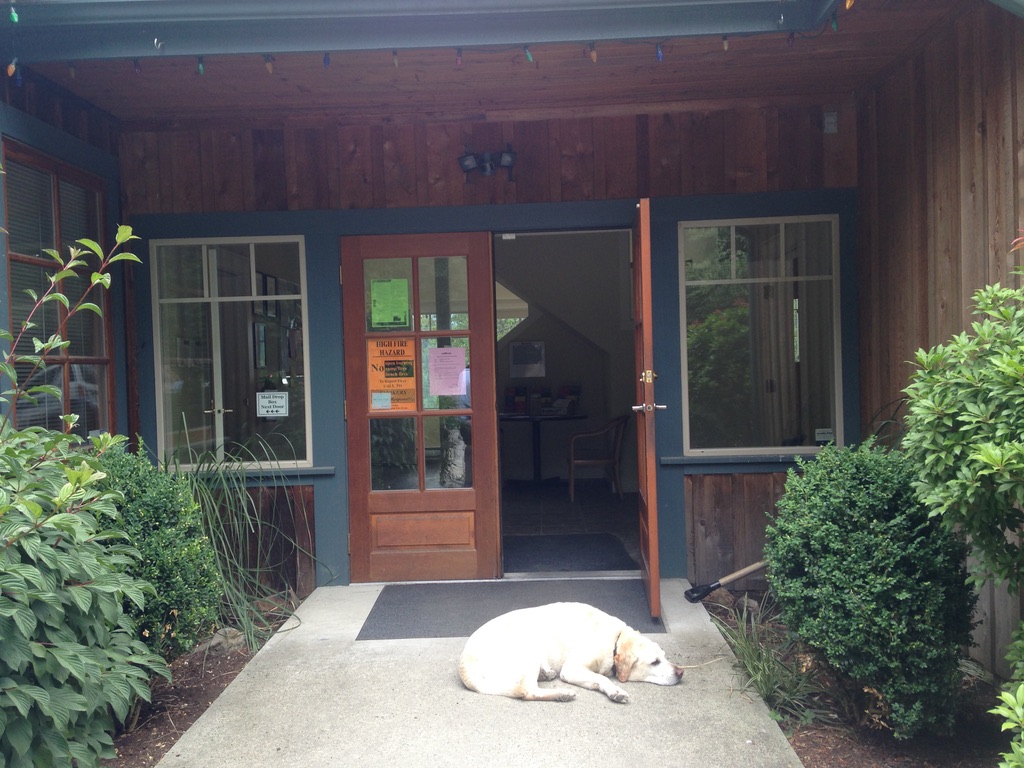 The entrance to the Bowen Island Municipal Hall
A good and powerful rant by Dave Pollard on what government should do. I agree with all of it, which isn't usual for me with Dave's stuff because he challenges me and confounds me often. But I am aligned with this vision.
Read his thoughts on housing:
I believe the government should authorize and control the construction and maintenance of millions of units of safe, comfortable, ecologically sound housing, and offer them at subsidized prices that enable all citizens to afford decent housing without spending more than 30% of their income on them. That would drive down the prices of units currently being built and rented by private developers. Maximum rental prices based on home size and local costs of living should be instituted to make more units affordable, and homes other than principal residences that are not rented out should be heavily taxed to bring them into the rental market or encourage the owner to sell them.
And then follow on as he lays out a similar polemic for food, energy, health care, infrastructure, education, debt and universal income.
It's really no surprise that these initiatives have a flavour of leftism about them. The left in Canada generally sees that government has an important role in society, along the lines of what Dave lays out. As a result when they get elected they tend to be good stewards of government, because they know that government matters and good governance matters.
I have very little time for the current flavour of conservatism which has been hijacked by the long journey of Libertarianism from the margins to the mainstream. In the past, I have worked with Libertarian philanthropists who are very interesting because they tend to want to develop solutions to social problems that are not dependent on government. But crucially, they are not cruel. They honestly and meaningfully engage with the real issues of our time, and they earnestly seek non-governmental approaches to these issues. With folks like this, I can have endless interesting conversations.
But I tend to seek out folks who understand governance and policy. Those people are almost exclusively NOT conservatives these days. Present-day Conservatives as embodied by the populists in Canada, the US and the UK mostly farm outrage to cover the massive theft of wealth and the commons propagated in the name of the "free market" and private interest.
Prove me wrong. Please introduce me to thoughtful conservatives who are working on policy solutions that acknowledge the reality of the biggest issues for our times and are working for a society in which all can be well, and our planet can sustain us. I've asked before over the years, and I'm still asking.