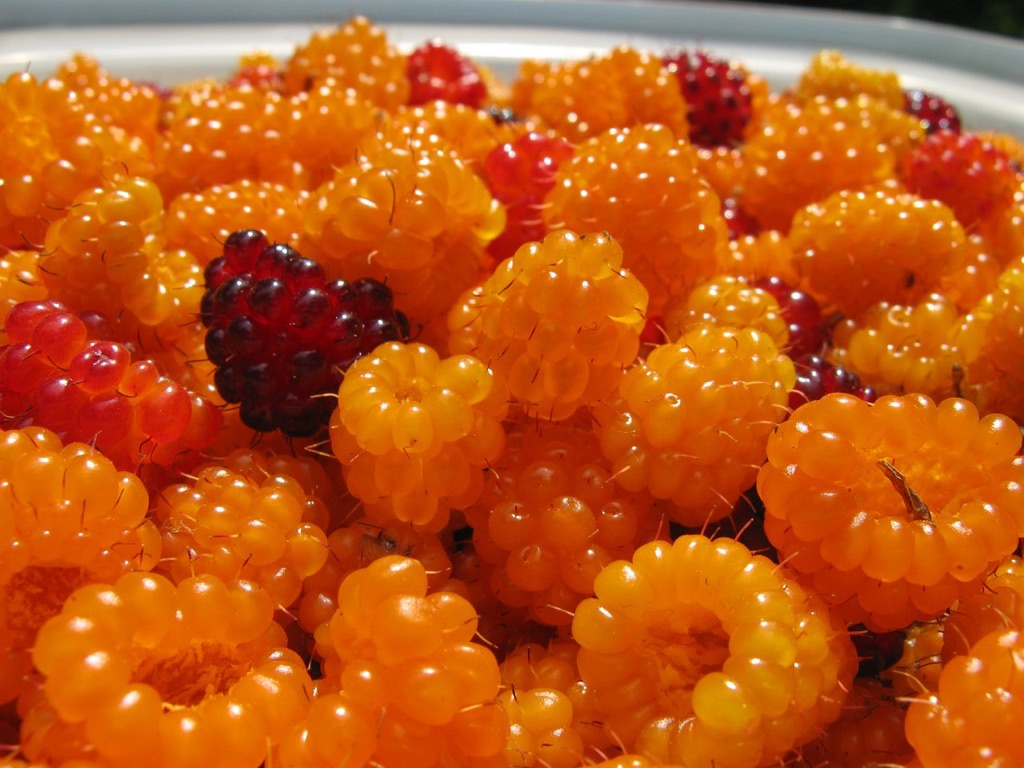 One of son's first solid foods was salmonberries, which start to ripen just now. When we first moved to this island in 2001 it was late June and the salmonberries were just finishing their run. He would pop them off the bushes as we walked by with him on my back. They are such an important plant on the coast, not only for their shoots, berries, and leaves, but also for the way they embody the mutuality and interdependence of forest and sea on this coast.
This is uch a gorgeous piece from Cúagilákv which will appear this year in The Best American Science and Nature Writing anthology. It is well worth your time to read or listen to. There is so much to savour in this piece about the relationships between salmonberries, salmon, ancestors, family, and land. But this paragraph stands out for me:
All flourishing is mutual. Thriving salmon can be read, in context, to predict thriving salmonberries, and thriving salmonberries can be read, in context, to predict thriving salmon. One key to reading the patterns lies in the kind of intimate knowledge that comes through careful observation and the tenderness of ancestral stewardship practices.
That is beautiful. All flourishing is mutual. All abundance is mutual. If one is getting all the riches at the expense of others, there is no abundance and there is no flourishing. Reciprocity is life.
Congrats Cúagilákv!