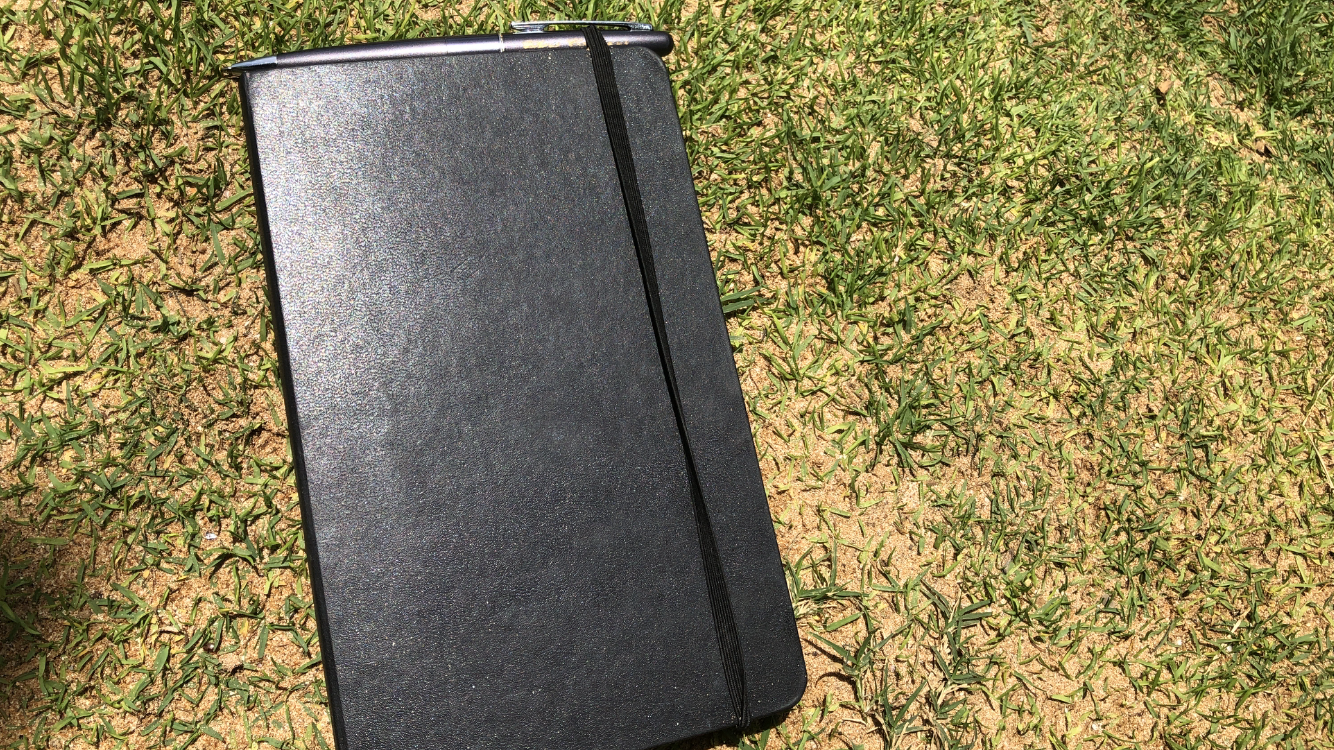 Since I was 15, I have kept a journal of some kind. In a box in my home I have bound notebooks of all kinds that are full of scribbles I have done consistently since I was 17. In those volumes you will find poems and short stories, meeting notes, diagrams, skecthes, songs and chord progressions, diary enteries and grand aha!'s. Over the past nearly twenty years, I have kept a blog, a wiki, a facebook page and a twitter account. Actually, several of each. I have posted photos on Flickr and Instagram. I have a LInkedIn page that I never really use. All of these places represent a diffuse set of forums for thinking out loud.
And thinking out loud is how I've basically gone through the world. When I get passionate about something I write about it with only a passing thought about whether the whole enterprise is too narcissistic. It's a kind of method of forgetting. I write so I can forget in a way; on the surface. Instead, writing seems to have the function of embedding something more deeply inside. I I am constantly struck by reading things in my writing that I forgot I had written but which are phrases or ideas that come out in my work all the time.
This poor old blog though. It has thousands of posts going back to 2002. It has been migrated between platforms and hosts to the point where it's full of kludge and dead links and weird characters. I'm not too fussed because for me blogging was always just a place to think out loud. Everything here is rooted in time. I miss typos and spell things wrong and make mistakes. But the spirit of this blog is what I have always called "open source learning." This is me trying stuff on, sharing things I've found that are helpful or interesting to me and might be so to you too.
I've also shared "takes" here too. Thoughts on what is happening in the world. Sometimes poorly informed, sometimes coming out of deep experience. I write those to remind myself about what I think and what I care about.
Over the past several years so much more of this writing has happened inside the guarded and proprietary walls of Facebook and twitter and that has been fine for the conversational tone of things but I find myself travelling deeper and deeper into these places. They are compelling attractor basins. Years ago I stopped really writing on Facebook and I mostly use that site now to participate in my local community conversation. Twitter is where all my action is. And as a result I'm not writing anything of substance much these days.
I'm not really writing anything of substance right now either, but at least thinking our loud here feels more spacious.
Back when we got started in blogging on platforms like Blogger and Typepad and yea maybe even LiveJournal, blogging was literally "web logging." It was about documenting what you found while you wandered around the web. It was about compiling an archive of where you had been and what you liked. An annotated bibliography of things that you found neat and you thought your network might find them neat too. and we formed networks over shared interests and made web rings and blog rolls. Many of the folks on my first blogrolls from the early naughts are still friends and correspondents today.
This quickly for me also moved into real world things I found neat. like stuff happening on the little island where I live. Or the fortunes of the Toronto Maple Leafs or the Vancouver Whitecaps. Or music I love to listen to and love to play. Or different learnings about religion and martial arts, dialogue and facilitation, travel, all the various interesting people I get to work with and places I get to visit.
As my passions wax and wane, so too do the subjects. And in some ways the choice of media. And I ask myself now before I write here "is this something that matters? Should I share this? Will people find it useful?"
I can't remember when I started thinking this way about this space. I don't like thinking that about this space. I would rather share offbeat and incoherent stuff much more frequently here than worry about whether the thought I am having is on brand.
So, with the best of intentions, I'm going to try to constrain myself to writing mostly here now. Out in the open. Outside of the walled gardens built by a few billionaires who leverage our every word to improve their AI engines and deepen the attractor wells of outrage and separation that disable good thinking, trample creativity and threaten, well, probably the future of our planet.
I'm not leaving those other platforms, but I do want to have my own space again where I can be all of me instead of segmenting my identity into chunks that work for different media and different avatars.
If you are a subscriber to this blog I understand that you might be getting more emails from me. And if that's a problem, just ignore or delete. This site also has an RSS feed and I still use feed readers to keep up with others writing. and if you only follow me on Facebook or twitter and you want to comment on these posts I ask you to do it here out in the open where anyone can read your insight and brilliant helpful comments without needing to belong to Zuckerberg or Musk or whatever billionaire owns our conversation.
That's it really. A kind of non-descript blog post that lays down an intention that tries to carve out another attractor well of action, an adjacent possible for writing and talking together, for recording and logging what I'm doing as I step across this amazing web of life and living. Coming back to where we all used to write. Maybe just in time.