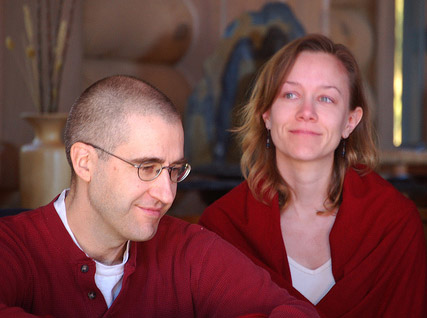 Off to Chicago to celebrate the life partnership of friends Michael Herman and Jill Perkins. I'm looking forward to a weekend of fun and merriment and celebration of these two people. I have had the pride and pleasure to work with Michael for five years now on some amazing projects in Open Space, including an important summit in Alaska in 2002, to co-editing of the Open Space Technology Users NON-Guide, the Giving Conference in 2004 and practice workshops all over the place.
I met Jill at the Gioving Conference in 2004 and have rarely laughed so hard with someone. She is an amazing woman, a retired particle physicist (.pdf) and currently an organizational development consultant and coach.
And, as an added bonus, I get to stay with Ted Ernst in Chicago, who is another gem on this earth.
So light blogging ahead as we celebrate a terrific union.