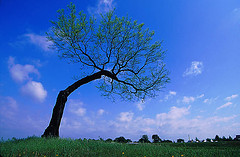 We have come to the end of a very busy year, and one which has been incredibly rich in terms of experiences, partners and projects. And so, as I do at every year end, I'd like to acknowledge the my clients and partners for 2006:
Clients
Partners
Chris Robertson
Patricia Galaczy
Sera Thompson
Dan George
Tawney Lem
Leslie Varley
Lyla Brown
Mark Jones
Work this year has taken me across BC, to Vancouver, Victoria, Parksville, Port Alberni. Nanaimo, Campbell River, Kelowna, Penticton, Merrit, Chilliwack, Prince George, Terrace and Prince Rupert. I've worked in Ontario, Nova Scotia and (by phone) with people in PEI. I've also travelled to the States, doing some work in Wisconsin, Washington and Colorado.
On the training front, with partners in the Art of Hosting community, we have offered programs in Parksville, BC, Yarmouth Nove Scotia and Bowen Island BC. This coming year, I'll be working with Art of Hosting mates in Ottawa, Vancouver Washington, Columbus Ohio and on the Navajo Nation.
I also offered an Open Space practice retreat this year with my long time friend and partner Michael Herman here on Bowen Island, and did some other training work at Beloit College in Wisconsin, at the forum on sexually exploited youth in Kamloops, bC and at Boeing in Renton, Washington.
And of course, I published a book this year, the Tao of Holding Space, which will soon be available in print. Check this space.
It has been a rich and beautiful year nad I wish to offer a deep acknowledgement to my clients, friends, teachers and partners for the good work we have done together.
This coming year, Caitlin and I will be incorporating our business, Harvest Moon Associates. Harvest Moon is simply one way the work of our family manifests out in the world. To get off on the right foot, we're taking a couple of weeks to hang out in a a nice warm and sunny place for a while, so blogging will be light here and the office will be closed until January 15.
Have a happy new year and thanks for reading along in 2006. I hope I will cross paths with more of you in 2007 and that we might find some ways to play together and make cool things happen.
Photo by Oxyman