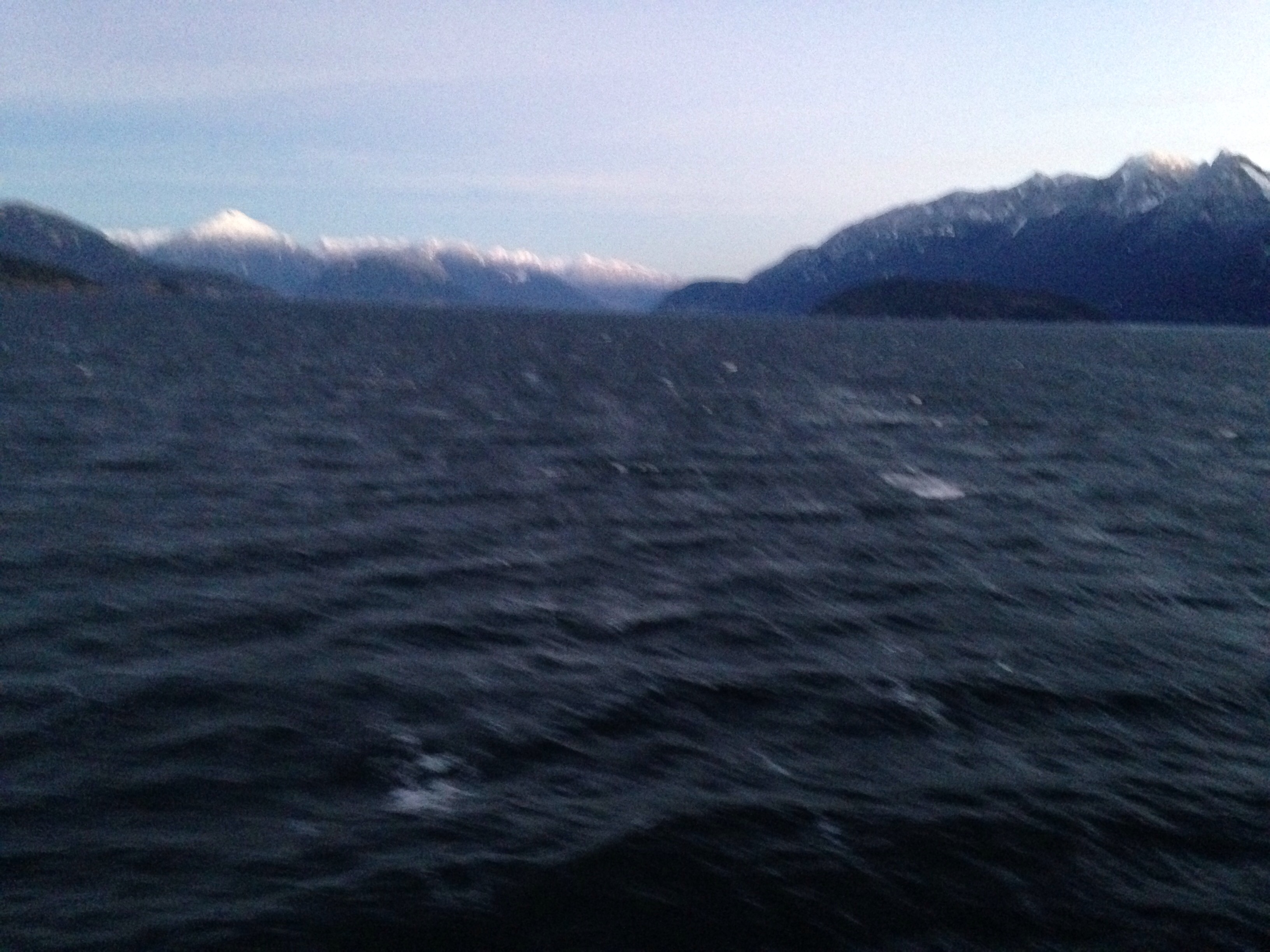 Early morning crossing for Howe Sound. It's below freezing, with a strong windchill coming from a Squamish wind. Fresh snow on the mountains, clear sky, dawn coming. Last night we had a little earthquake, 4.8 magnitude. It smacked the house and for a moment I thought it was my teenage son coming up the stairs.
The year is ending, all is well with that. And although it is in reality an arbitrary boundary – the solstice is a better marker of turning – I nevertheless find myself deepening into reflective mood at this time of year.
I will put aside this year of theory. It was a year in which I discovered the praxis if complexity both at home on my home island and in my work. It was a rich year of learning and opening and now it is back to a deepened practice in so many ways.
Happy new year to you all. May the dawn come, shaking you a little and clearing you out with a cold northerly wind.