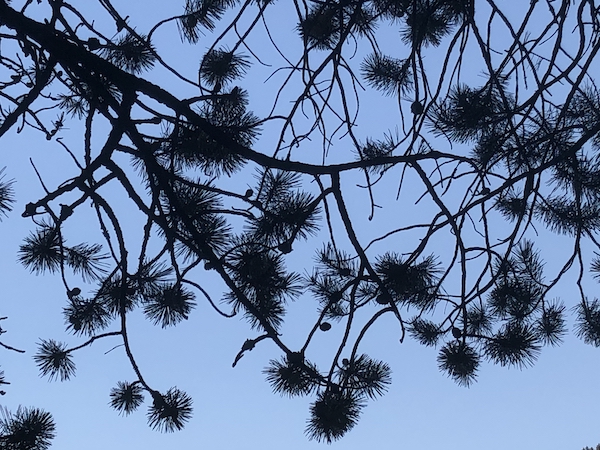 It feels like Christmas Eve around here. I am sitting at home on Bowen Island and our house is full of friends and colleagues Amanda Fenton and Kelly Poirier who have now retired to bed. Along with Caitlin, we have completed a long and productive day of planning and design for what will be the 17th annual Art of Hosting on Bowen Island. This evening I am sitting by my fire, finishing a dram of Laphroaig and remembering the first one in 2003 when Toke Moeller and I sat by this same fireplace discussing teaching and learning and what this practice is really all about.
Back then the Bowen Island gatherings were hosted at Rivendell, a beautiful contemplative retreat centre on a small mountain above the village of Snug Cove on Bowen Island. That first one in 2003 was hosted by Myriam Laberge, Brenda Chaddock, Toke, Tenneson Woolf and Teresa Posakony (if I recall correctly) and supported by Marks and Marg McAvity, who we (and still are) stewards of Rivendell. That was the first Art of Hosting for me, and it was really a coming home.
For years I had been working as a facilitator specializing in large group participatory methods and I had a strong sense that there was a leadership practice in the way we hosted Open Space and World Cafe, but I couldn't put my finger on it. Luckily Toke and his partner Monica Nissen and friends Jan Hein Nielsen and Finn Voldtofte and others had done the ahrd thinking and realized that great participatory meeting had four characteristics: people were present, they were all participating, they were being hosted and they were co-creating something. The Danes postulated that increasing these patterns would bring more engagement, more dignity and more emergence in conversations and so they articulated the four-fold practice of theArt of Hosting, which are the four simple touchstones of presence, participation, hosting and co-creation.
In 2003 I came home to this and was invited the next year to come as an alumni and then the following year where I was invited to be on the hosting team . Every year since 2005 I have been pleased to welcome people to our island, known as Nex?wle?lex?wm in the Squamish language, to experience the Art of Hosting. SInce that time I have been privileged to be on nearly 100 hosting teams for Art of Hosting gatherings around the globe in places as diverse and far flung as Japan, South Africa, Estonia, Ireland, Turkey, and all over Canada and the US. I have worked with dozens of stewards of this practice, and thousands of practitioners, learning every day more and more about how to create social processes that truly affirm human dignity, invite folks into all kinds of storywork, and help people listen to each other in a way that makes it easier and maybe a little more possible for them to co-create the futures they need.
A couple of years ago my friend Scott Macklin caught the spirit of our gathering in a short film. It reflects the kind of pace and deep learning that characterizes the Bowen Island gathering, and is a beautiful record of our 2017 team. Have a watch:
So, as I get ready for bed tonight, I'm feeling deep gratitude for my teachers, especially Toke Moeller and Monica Nissen who guided me onto this path of my life's work, and who have supported me over these 15 years with love and care. And I'm looking forward to meeting these folks that are coming, each of them like a little Christmas gift, full of surprise and delight and curiosity and possibility.