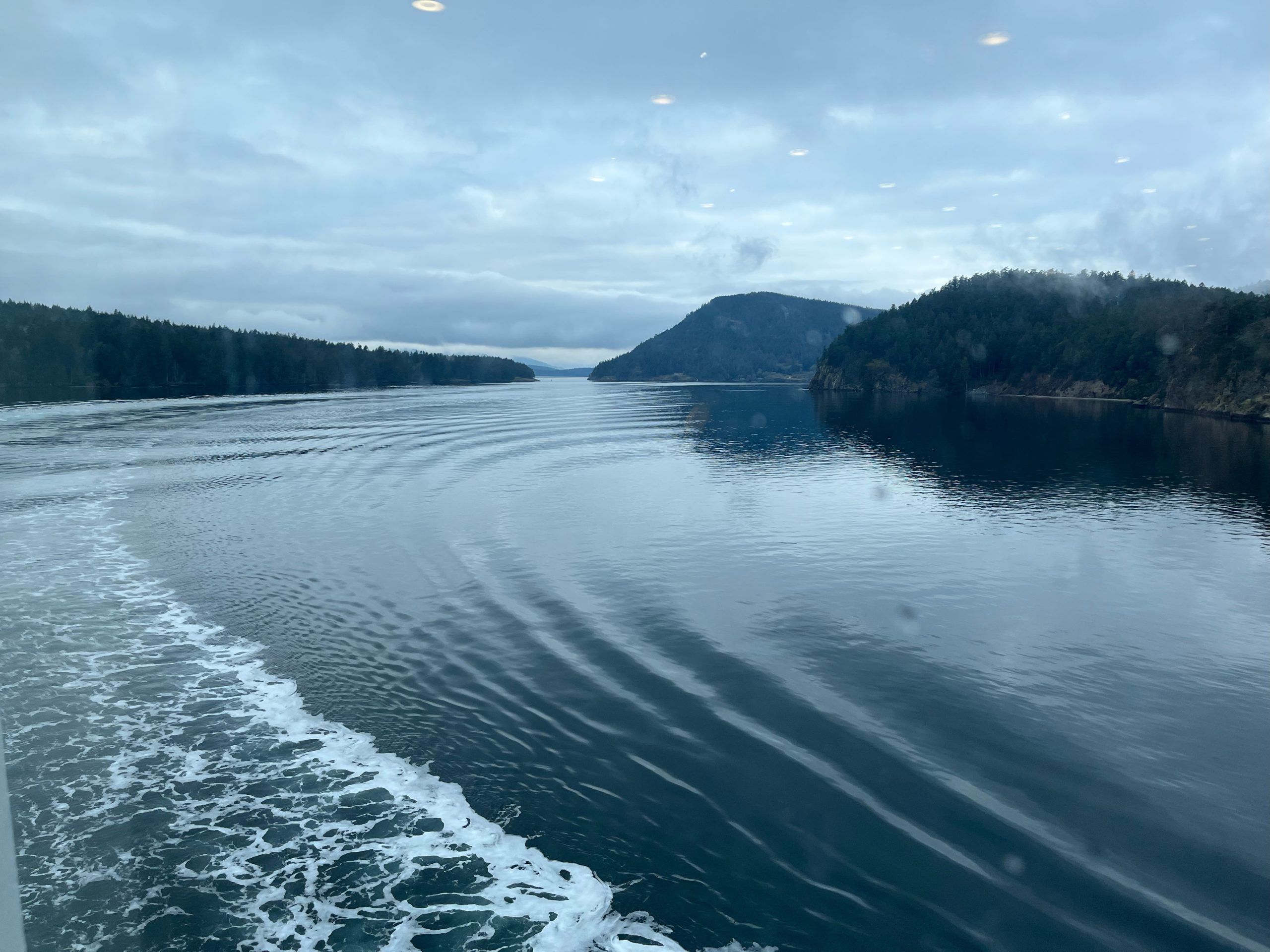 Coming home from Victoria this morning on the ferry through teh southern Gulf Islands to Tsawassen. This is a lovely ferry ride, and since the first time I rode this route back in 1994 when I did this as a regular once a month trip to Victoria, I have loved the way the ferries wind ther way around the islands of the archepelago, and thread through Active Pass out into the Strait of Georgia.
Active pass is a narrow, deep passage between Mayne and Galiano Islands, and depending on the tides, it can relatively calm and flat or churning and boiling with upwellings, eddies, and standing waves and powerful currents. It is often the point at which the southbound and north bound ferries meet, meaning that tow behemoths need to pass one another in the narrow confines of the pass. It is a low key thrill to watch the other ferry coming at you, hearing both ship whistles echoing of the bluffs and forest that are only 100 or so of the beam.
Because of the upwellings and currents, the waters of the Pass are rich in nutrients and so are full of fish and their predators, including large flocks of gulls, diving ducks, seals, sea lions, and occasionally the two apex predators of the region, resident orcas and human fishers. I have seen orcas in here once in 30 years, and once did see a human with a huge fish on the line refusing to get out of the way of a ferry until his boat mate gave up shouting at him and cut the line scurrying out of the way just in time for the Spirit of British Columbia not to crush them.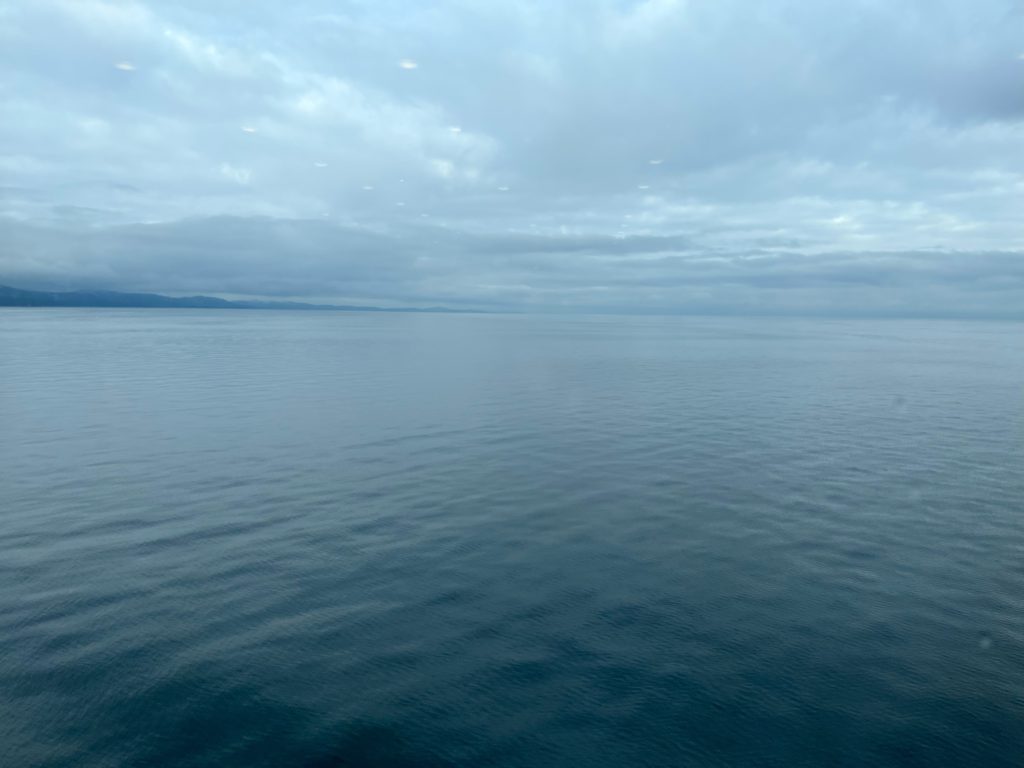 Whenever we travel through the pass, folks gather on the outside decks, or by the windows. The short 10 minute transit is spell binding and probably the highlight of the 90 minute journey. Once out in the Strait the horizon falls away and folks go back to their conversations or screens. Meanwhile, those of us who really know keep our eyes peeled on the water out here because this is where I have most commonly seen orcas, humpbacks and grey whales.