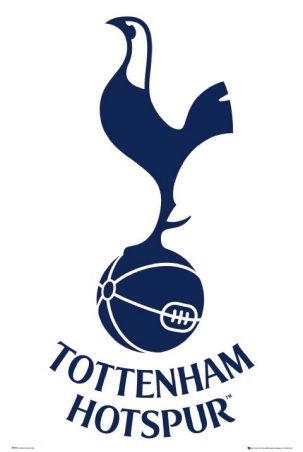 When I was 10 years old, my family moved to Cheshunt, Hertfordshire, just on the north edge of London and eight miles away from White Hart Lane, the home of Tottenham Hotspur.  I lived in the area for three years which were glorious years to be a Spurs fan, as we won two FA Cups and had a great team with the likes of Glen Hoddle, Ozzie Ardilles and Ricardo Villa.  I grew to like football alot, and although I lost touch for a number of years, the rise of internet video has made it easy to follow my team once again, and so I have been, especially this year, when we are having a great season.
English football runs on a very different system than North American sports.  As a lifelong Toronto Maple Leafs fan, I have recently abandoned a 40 year addiction to NHL hockey because the league is screwed.  In North America, the league owns the teams.  there are no real home teams, and with the exception of a few that will never leave, the NHL can whimsically move franchises hither and yon, even to the desert of Arizona if they wish, which on the face of it doesn't seem like a very good place to move a team from Winnipeg.  And it wasn't.
In short, the League controls the teams and top down control mechanisms are a little disingenuous when it comes to fan support.  Fans give the impression that the team is theirs but it really isn't.
In contrast, British sports are very much a bottom up model.  Although the Football Association is well established, it is a chaordic structure that is based on an agreement.  The FA looks after the national teams and runs a tournament called the FA Cup.  Teams choose to play in the Football League, or not, which structures home and away fixtures through several divisions.  Teams play in one division and can move up and down depending on how well they do year to year.  At the highest level, teams play in the Barclay Premier League, the elite league, and yet another chaordic structure.  The Leagues do not determine which franchises will play where, nor whether or not a club can exist.  Each one simply sets rules of engagement for it's own tournaments, and everyone signs on.  The result is that in the FA, you have teams who are owned by multi billionaires and you have teams that are owned by supporters.  Certainly to compete at the highest levels you need the talent that money can buy and so the teams at the top usually have a big backer or two.  But the nature of promotion and relegation within the League system means that little fish can enter the big leagues, and so you get these family owned clubs like Wigan (who were the butt of jokes as a fourth division team when I was a boy) entering and staying on at the top flight with the likes of Manchester United, Chelsea and my beloved Spurs.
And that structure and sense of family, and reliance on the supporters for their ongoing existence means that gestures such as this one are possible: Last week Spurs racked a record win against Wigan, beating them 9-1 at White Hart Lane.  The Wigan players were so ashamed of their performance that they got together and offered to refund Wigan fans who attended the match OUT OF THEIR OWN SALARIES: (See  Wigan refund fans who witnessed Spurs massacre.)   That kind of bottom-up accountability comes with a longstanding relationship between players, owners and fans.  That would never happen in North America, where players and owners are immune from performance, where all that maters is money and if you lose, you move.  Wigan can't move.  They either survive or fold.  And their survival depends entirely on their supporters.
So I'm doubly impressed this week, with the Wigan players for displaying great integrity and for Spurs for kicking their asses!