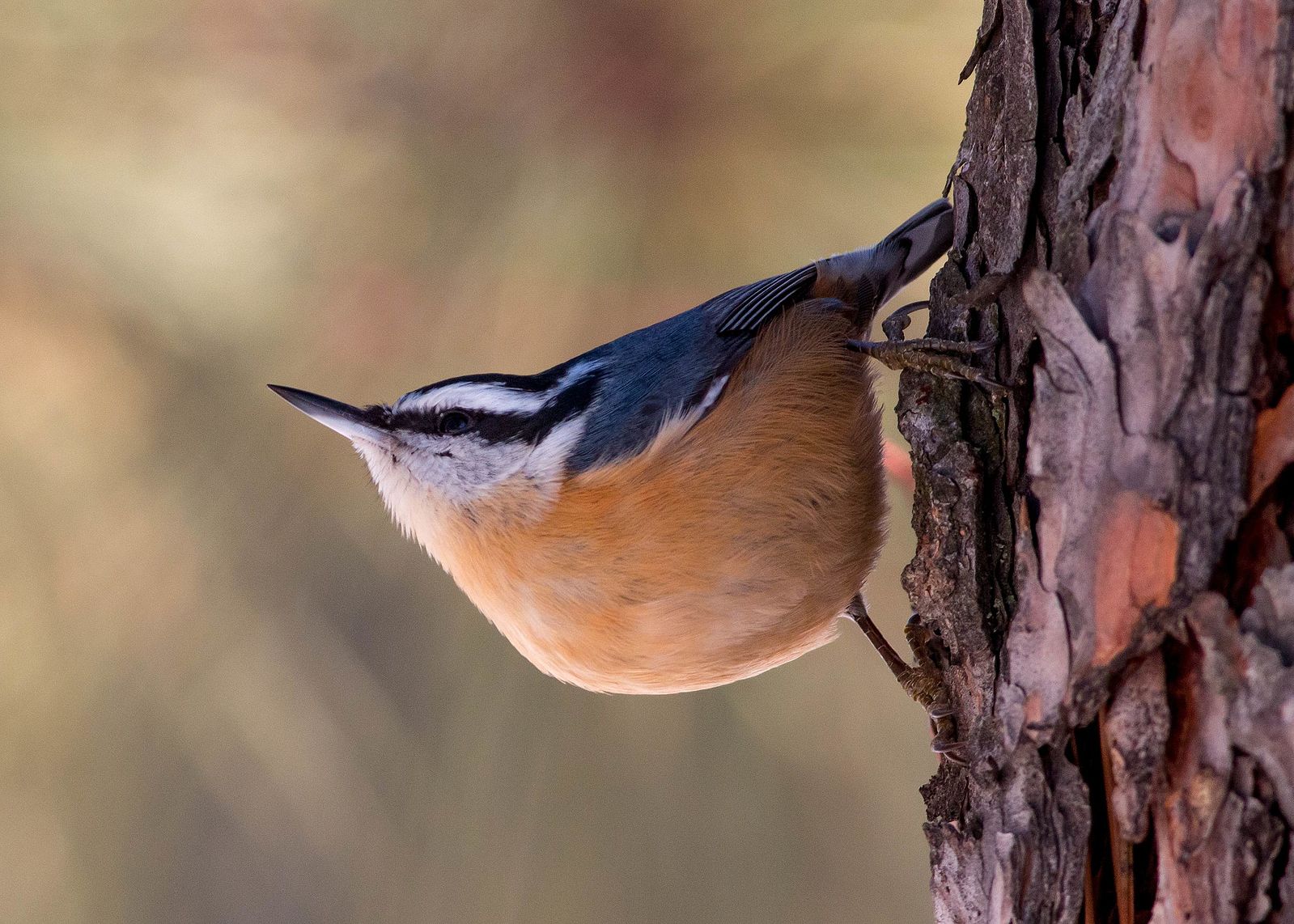 One of the birds that lives on our island and can be heard almost year round is the red-breasted nuthatch. These little birds call out with a soft "meep-meep-meep' and spend most of their time upside down on trees trucks and seed cones. Around here they are common all year round.
Except this year. I haven't heard a nuthatch for months. On the back of a record wet autumn and winter with some record cold spells and a persistent Lan Niña effect keeping the ocean cool, I wonder what is going on. Red-breasted nuthatches are ubiquitous in our forest and now they are silent. I don't know why. I'm a bit worried actually.
As I was out this morning listening for one, it occured to me that it isn't easy to spot what is not there, and what has stopped happening. It's easy to be seduced by the presence of the Townsend Warblers who have been singing in the morning for the last few weeks. But to notice things that aren't there, you need to have a more deeply embedded sense of place, have lived through multiple repetitions and iterations and know the rhythms to be able to see what isn't there and what has stopped. I'm not sure I can even remember the last time I heard a nuthatch.
As a consultant coming in to work with organizations and communities I have to remind myself that what I see in front of me isn't the whole story. People often ask questions like "Who isn't here?" and "What aren't we doing?" but I can't remember every asking, "What has stopped happening, or hasn't happened in a while that surprises or concerns you?" I'll have to start.
There is much that is unseen, much that has stopped. Am I talking to the people who are embedded enough in the context to notice that? Are we entranced by the latest creative initiative such that we don't know when certain things stopped happening. In healthy organizations, does anyone remember when the painful interactions stopped? Does anyone remember why?
In a world that is transient with attention and rootedness in place, we lose the capacity to notice what is strangely absent. Make sure you work with people who can tell you both what is present and what is absent. We are losing many things that are important. Can we notice when they stopped and why?