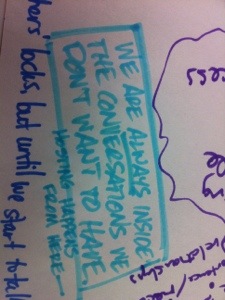 There are conversations I don't want to have and there are conversations I show up in and where I don't like how I show up there. How to change these?
We are always inside the conversations we don't want to have. We cannot leave them. We always have to host from inside this place.
At some level you can never leave earth. You belong here and to every conversation that is happening here. You are invited to host it all. That is your obligation for being given the gift of life.